< PREV PAGE
NEXT PAGE >
V70 XC AWD L5-2.4L Turbo VIN 56 B5254T (1998)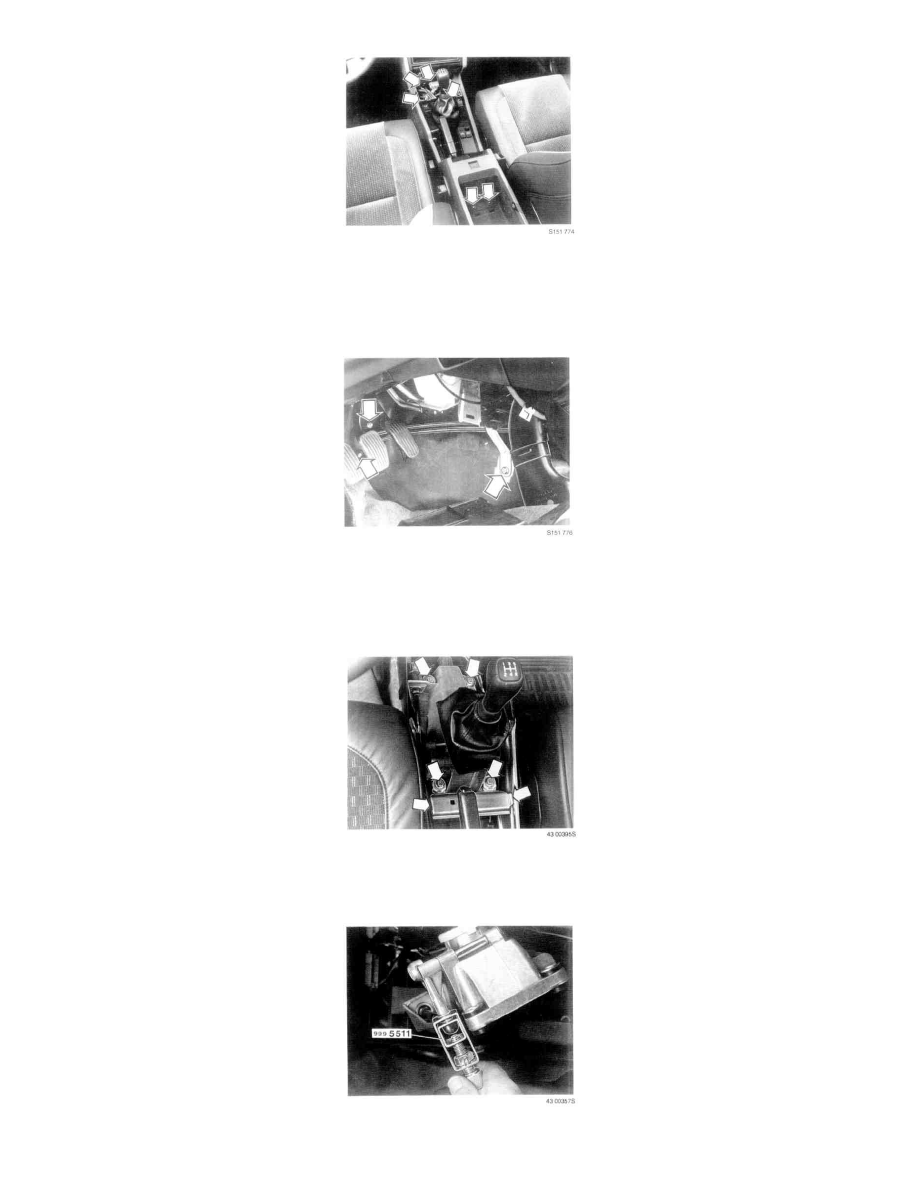 4. Remove:
-
Tunnel console.
Undo connectors (the car in the picture has two).
-
Screws at the front and the back of the tunnel console.
-
The tunnel console.
5. Remove the selector cable lead-through from the firewall.
-
Remove panel and fold back carpet to gain access to cable lead-through in the firewall.
-
Undo the two bolts holding the lead-through and undo the lead-through from the bolts in the bodywork.
-
Remove the screw holding the console to the tunnel (earlier models).
-
Pull air duct apart.
6. Remove the shift lever and four screws.
NOTE:  Remove the cross member side reinforcement members.
7. Disconnect selector cable socket joint from shift lever linkage.
< PREV PAGE
NEXT PAGE >