< PREV PAGE
NEXT PAGE >
V70 XC AWD L5-2.4L Turbo VIN 56 B5254T (1998)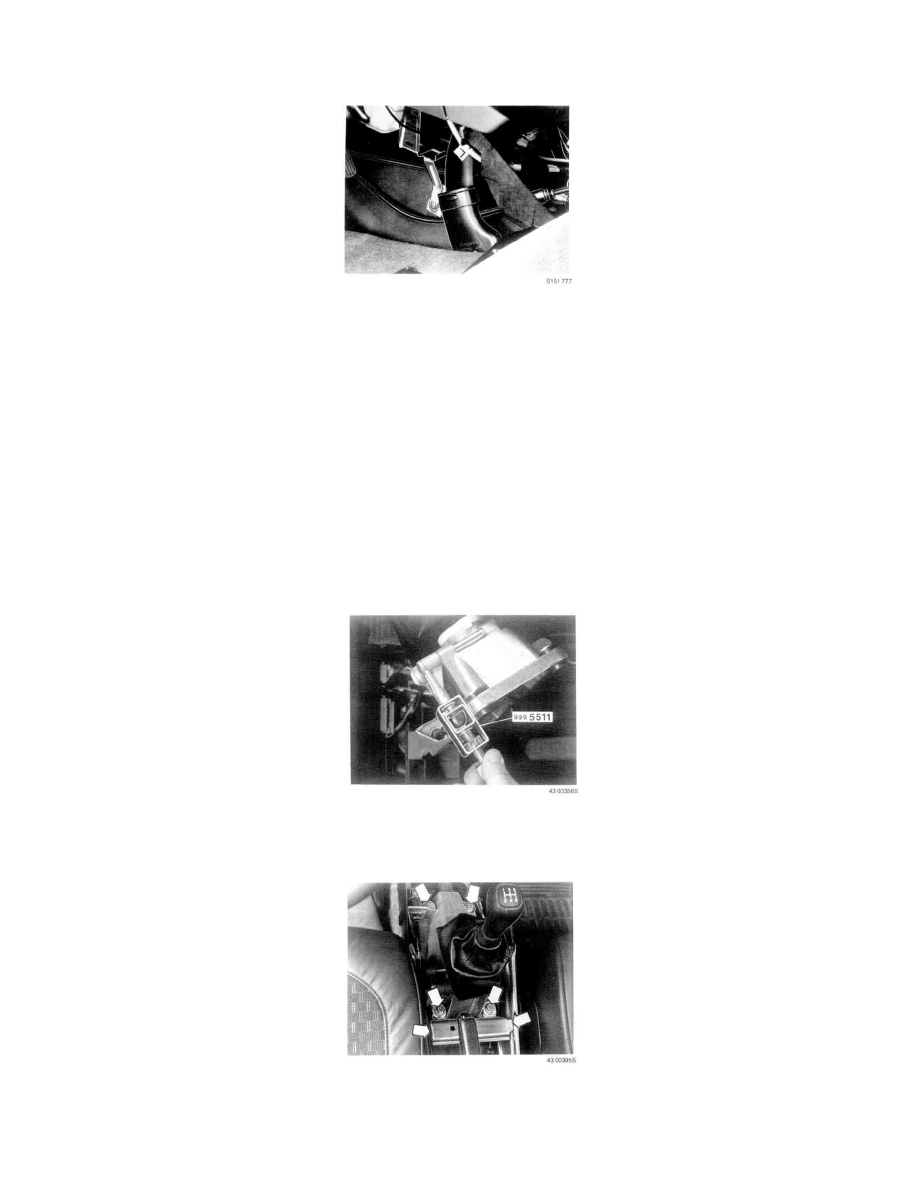 Use fitting tool 999 5511.
Remove clip holding selector cables to the shift lever.
Remove the shift lever.
8. Pull cables out through center console one by one and remove complete cable assembly from car.
Installation
NOTE:
-
Take care not to damage cables or sheathing by bending them too sharply.
-
Be careful with cable bellows (gaiter).
-
Check that shift lever housing rubber bushings and spacers are In good condition.
9. Feed new selector cables through firewall
Make sure they are on the right side of the steering wheel column.
NOTE:  The LH link plate on the shift lever housing and selector cable which goes on the left are marked in yellow.
-
Push cables as far down into the sheathing as possible and feed them under the air duct and through the tunnel console one by one.
-
Check that the cable marked yellow runs easily into its sheathing.
The other will not run in so easily, because there is more grease in the sheathing.
10. Install:
-
Clip holding selector cables to shift lever.
-
Ball and socket joints to shift lever arms, using fitting tool No. 999 5511, or equivalent.
11. Install: 
-
Shift lever to bodywork Note 1993 models onwards: 
-
Fit cross-member to side reinforcement members. 
-
Fit four bolts to shift lever.
< PREV PAGE
NEXT PAGE >