< PREV PAGE
NEXT PAGE >
V70 XC AWD L5-2.4L Turbo VIN 56 B5254T (1998)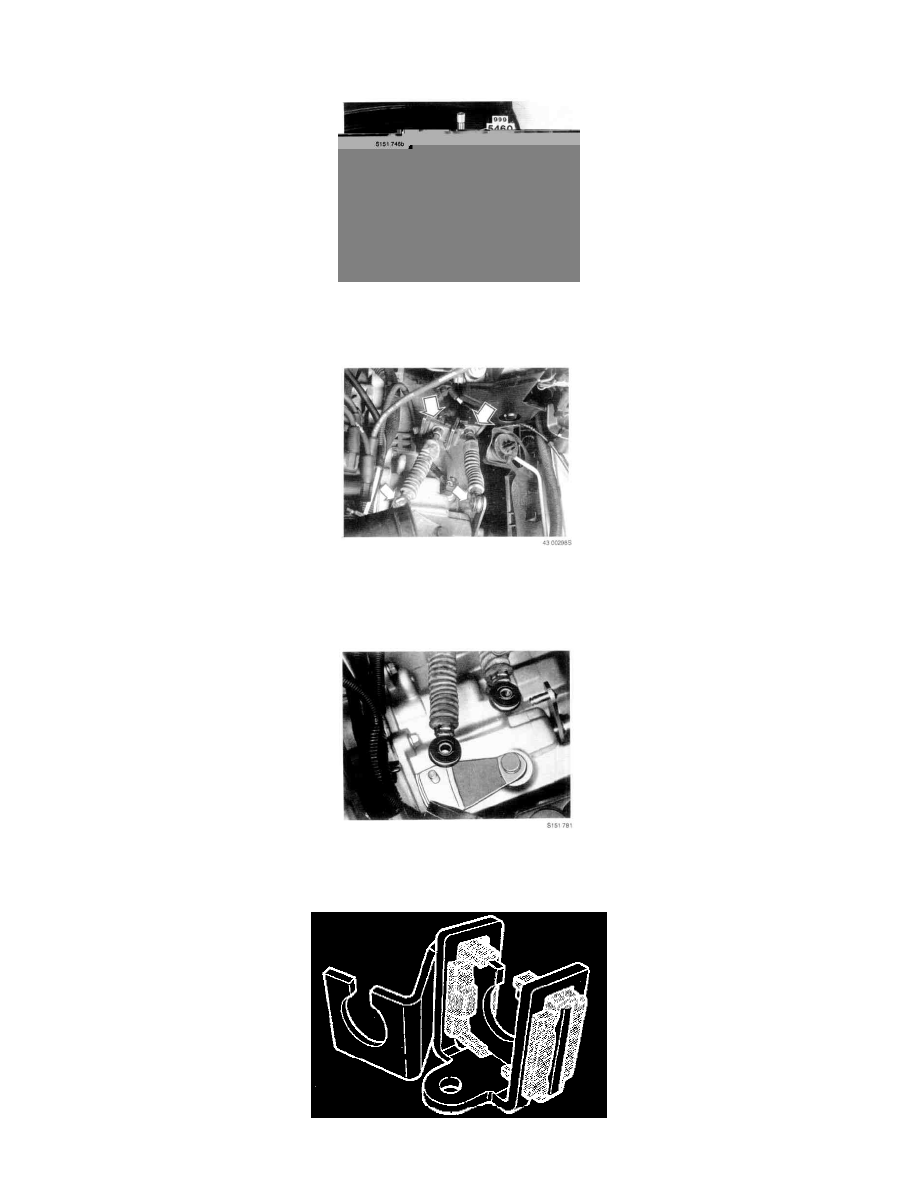 Shift Cable: Service and Repair
Selector Cable Bushings and Dampers
1. Remove Air Cleaner (ACL).
Turbo models only: 
Disconnect timing valve from ACL.
2. Remove clips and washers from levers 
Press the old bushings out of the ring terminals.
Only If replacing damper units on cable bracket:
Remove clips from cable bracket and remove bracket assembly from transmission.
3. Install the new bushings in the ring terminals.
NOTE:  Make sure bushings/openings are positioned as illustrated.    
< PREV PAGE
NEXT PAGE >