NEXT PAGE >
< PREV PAGE
V70R AWD L5-2.3L Turbo VIN 52 B5234T6 (1998)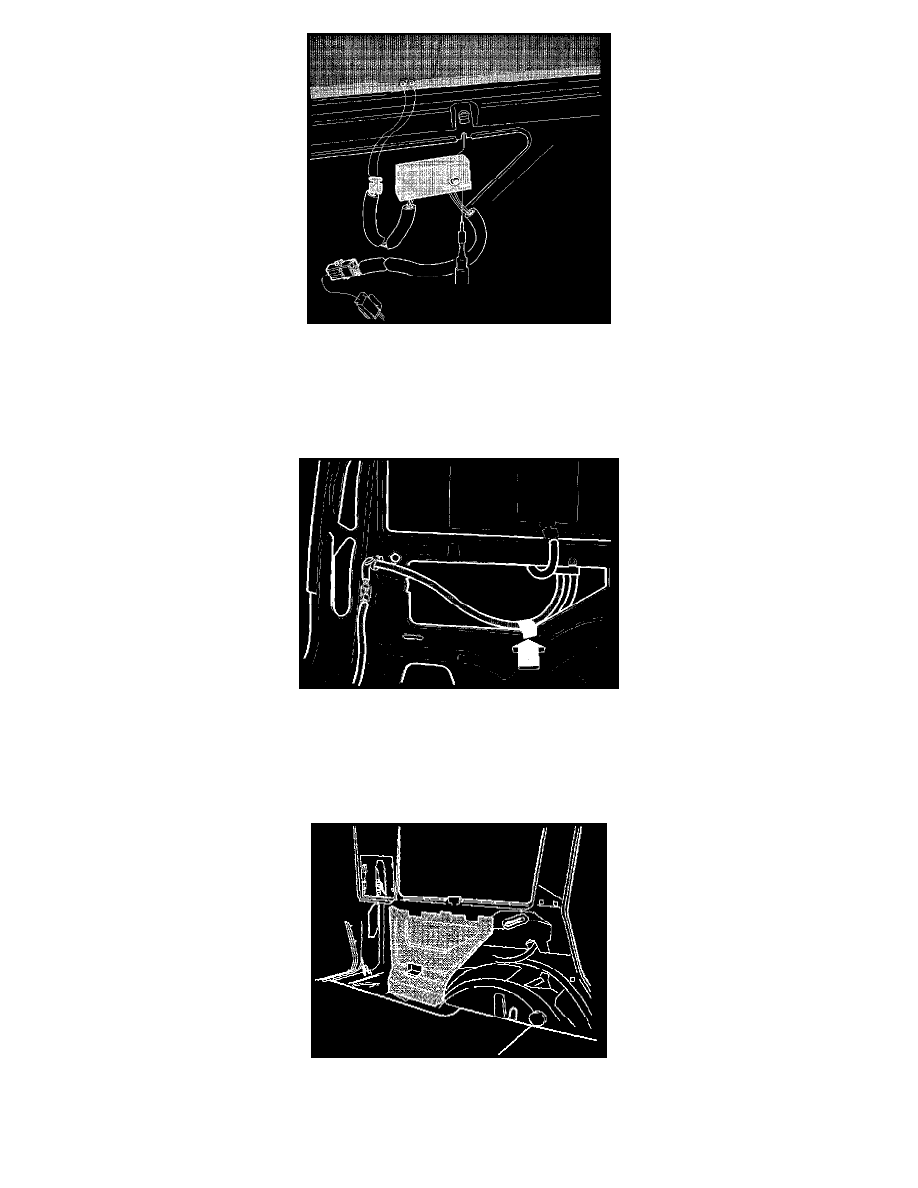 Install:
-
antenna amplifier.
-
screw, tighten to 4 Nm (2.9 ft.lbs).
-
antenna cable, antenna amplifier connection to rear side window and power supply cables.
GG8 Checking Antenna Amplifier:
-
To prevent radio interference ensure that amplifier power cable does not cross the antenna loop in the window.
-
Switch on radio an tune into a weak station. Turn up the volume and go to the back of the car. Listen to the radio while disconnecting the power
supply at the D-post. The station should sound even weaker or there should be more interference.
GG9 Installing Soundproofing Panel:
Install soundproofing panel.
GG10 Installing Panels:
NEXT PAGE >
< PREV PAGE