< PREV PAGE
NEXT PAGE >
V70R AWD L5-2.3L Turbo VIN 52 B5234T6 (1998)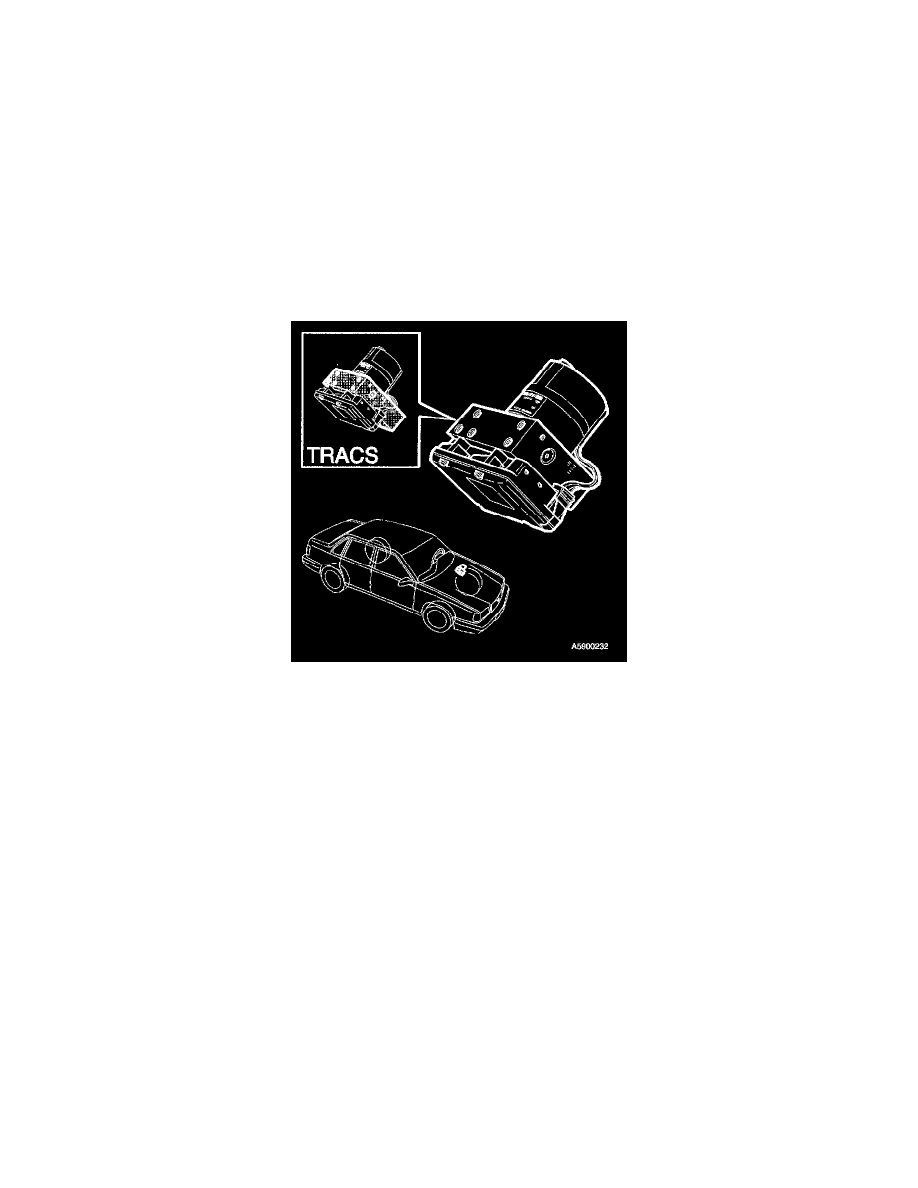 - Disconnect pump motor connection from control module.
- Remove bracket and control module from hydraulic unit.
[OOOO7]
Checking hydraulic unit
Check that the hydraulic unit is of the correct type, depending on whether the car is fitted with TRACS. The difference is that the TRACS hydraulic
unit has seven valves between it and the control module instead of six.
Note!
The hydraulic unit must not be opened under any circumstances. Special equipment is needed for re-assembly.
[OOOO8]
Installing hydraulic unit
Note!
The hydraulic unit is full of brake fluid. It is important not to remove the protective plugs until the brake pipe is connected.
Check and install the control module to the hydraulic unit as per MMMM. Control module, replacement.  See: Antilock Brakes / Traction Control
Systems/Electronic Brake Control Module/Service and Repair Install bolts. Tighten to 1.8 Nm.
- Install the new hydraulic unit on the bracket and tighten the mounting bolts. Tighten to 8 Nm.
- Hold down the vacuum hose and install bracket carefully.
- Connect pump motor connector to control module.
- Tighten mounting bolts to 8 Nm.
[OOOO9]
In cars with TRACS
< PREV PAGE
NEXT PAGE >