< PREV PAGE
NEXT PAGE >
V70R AWD L5-2.3L Turbo VIN 52 B5234T6 (1998)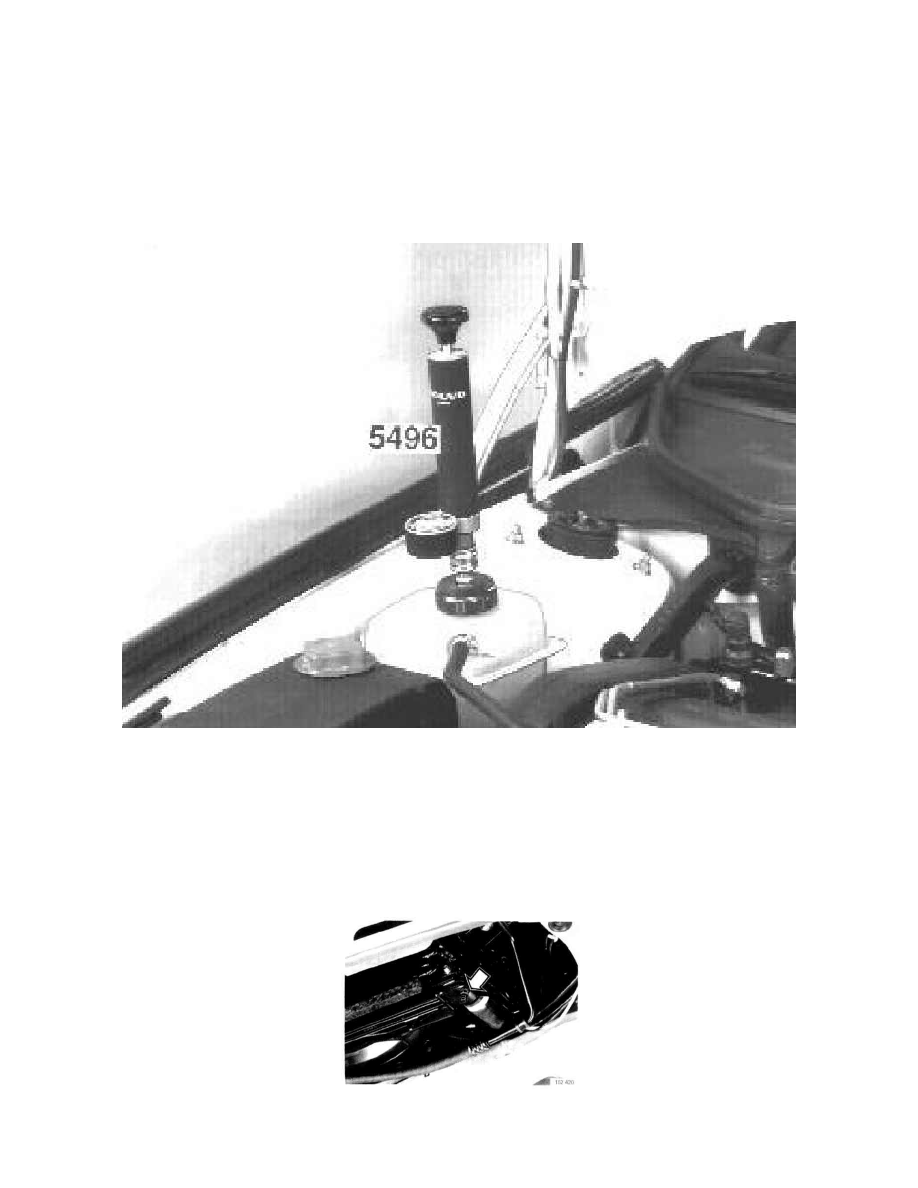 Radiator: Service and Repair
Special  Tool: 
-
Pressure Tester tool No. 998 5496, or equivalent
NOTE:  For additional information on special tools and equipment used in this procedure, refer to Service and Repair. See: Engine/Tools and
Equipment/Tools For Engine Service and Repair
Procedures 
-
Radiator, replacement: steps 1 through 9
-
Engine coolant-temperature (ECT) sensor: step 10
Cooling System, Check For Leaks 
Test pressure of cooling system 
-
Use pressure tester 998 5496. 
-
Connect tester to expansion tank cap. 
-
Pump up pressure and check for leaks. 
pressure should be 150 kPa (22.5 psi). 
pressure in the system should be stable.
NOTE:  Allow the pressure to stabilize for a few minutes.
1. Drain coolant: 
-
Remove expansion tank cap. 
< PREV PAGE
NEXT PAGE >