< PREV PAGE
NEXT PAGE >
V70R AWD L5-2.3L Turbo VIN 52 B5234T6 (1998)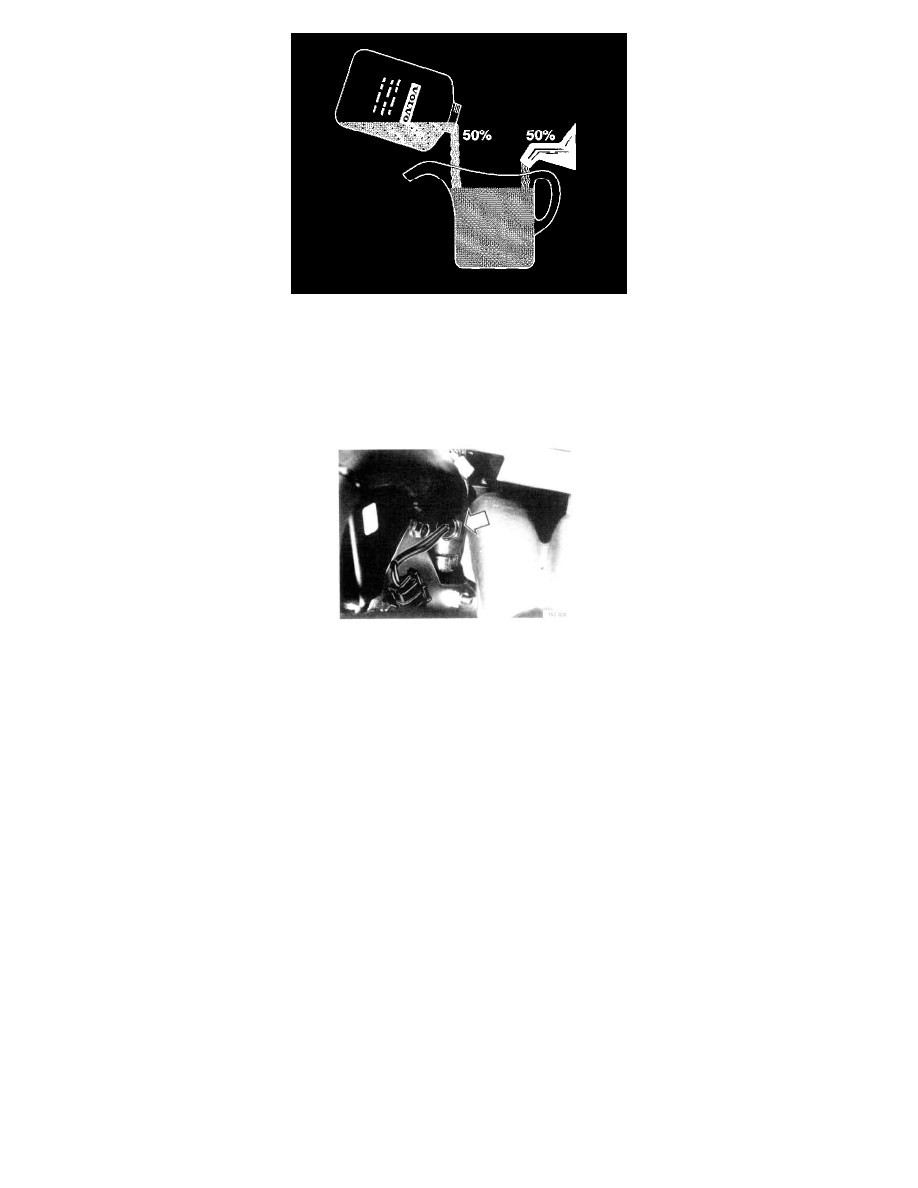 9. Fill coolant: 
-
Fill cooling system through expansion tank. 
-
Total coolant capacity is about 7.2 l (7.6 US qt.). 
-
Run engine warm and top up if necessary. 
-
Check for leaks.
Engine Coolant Temperature Sensor
10. Location engine coolant-temperature sensor: 
-
The sensor is located in the thermostat housing. 
-
The sensor sends a signal to both the ignition and fuel systems and the combined instrument temperature gauge.
< PREV PAGE
NEXT PAGE >