< PREV PAGE
NEXT PAGE >
V70R AWD L5-2.3L Turbo VIN 52 B5234T6 (1998)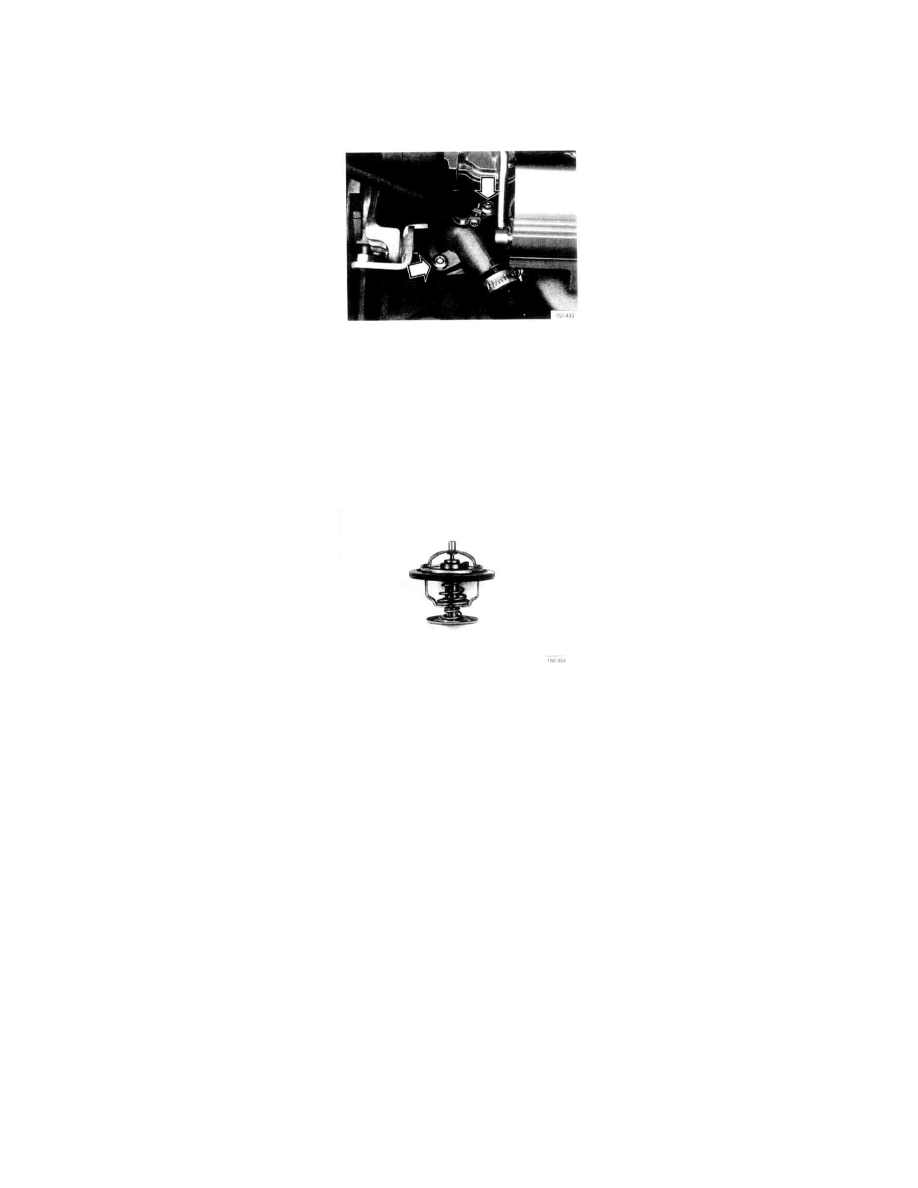 Thermostat: Testing and Inspection
NOTE:  
-
Drain off about two liters of coolant. Remove expansion tank cap. 
-
Open nipple on left underside of radiator, use hose to collect coolant. Close nipple.
Thermostat Replacement 
1. Removal/installation thermostat:
-
Remove thermostat housing cover hose and remove thermostat and gasket (Torx 40).
-
Clean thermostat housing gasket surfaces.
-
Install new thermostat seal.
-
Install thermostat in housing, install and tighten cover and hose.
-
Fill with coolant and run engine warm until the thermostat opens. Top up if necessary.
-
Check for leaks.
Thermostat Check 
2. Check opening function:
-
Thermostat can be tested in hot water.
-
Maximum opening should occur within two minutes in water at opening temperature.
-
Marking: 87 
Starts to open at: 87°C (189°F)  
Fully open at: 102°C (216°F) 
-
Marking: 90
Starts to open at: 90°C (194°F) 
Fully open at: 105°C (221°F) 
< PREV PAGE
NEXT PAGE >