< PREV PAGE
NEXT PAGE >
V70R AWD L5-2.3L Turbo VIN 52 B5234T6 (1998)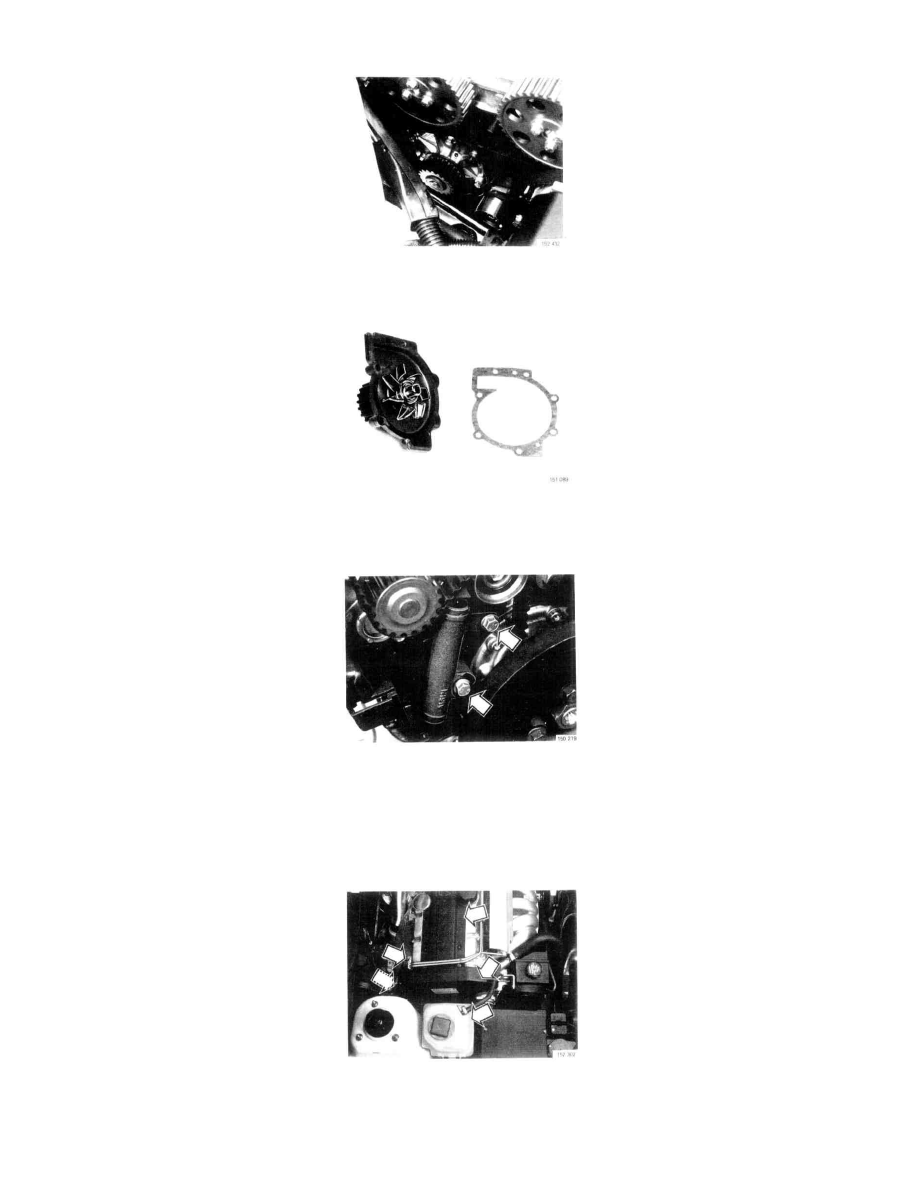 Compress tensioner using tool 999 5456, or equivalent.
4. Remove water pump and clean gasket face and mating surfaces
-
Carefully clean and scrape off gasket residues from cylinder block.
5. Install water pump:
-
Use new gasket.
-
Tighten screws to 20 Nm (14.8 ft lb).
6. Install: 
-
belt tensioner 
-
timing belt 
-
upper timing cover 
Pull locking pin from belt tensioner.
Turn crankshaft two revolutions until timing marks line up.
7. Install: 
-
front timing cover 
-
expansion tank 
-
two fuel pipe clips 
< PREV PAGE
NEXT PAGE >