< PREV PAGE
NEXT PAGE >
V70R AWD L5-2.3L Turbo VIN 52 B5234T6 (1998)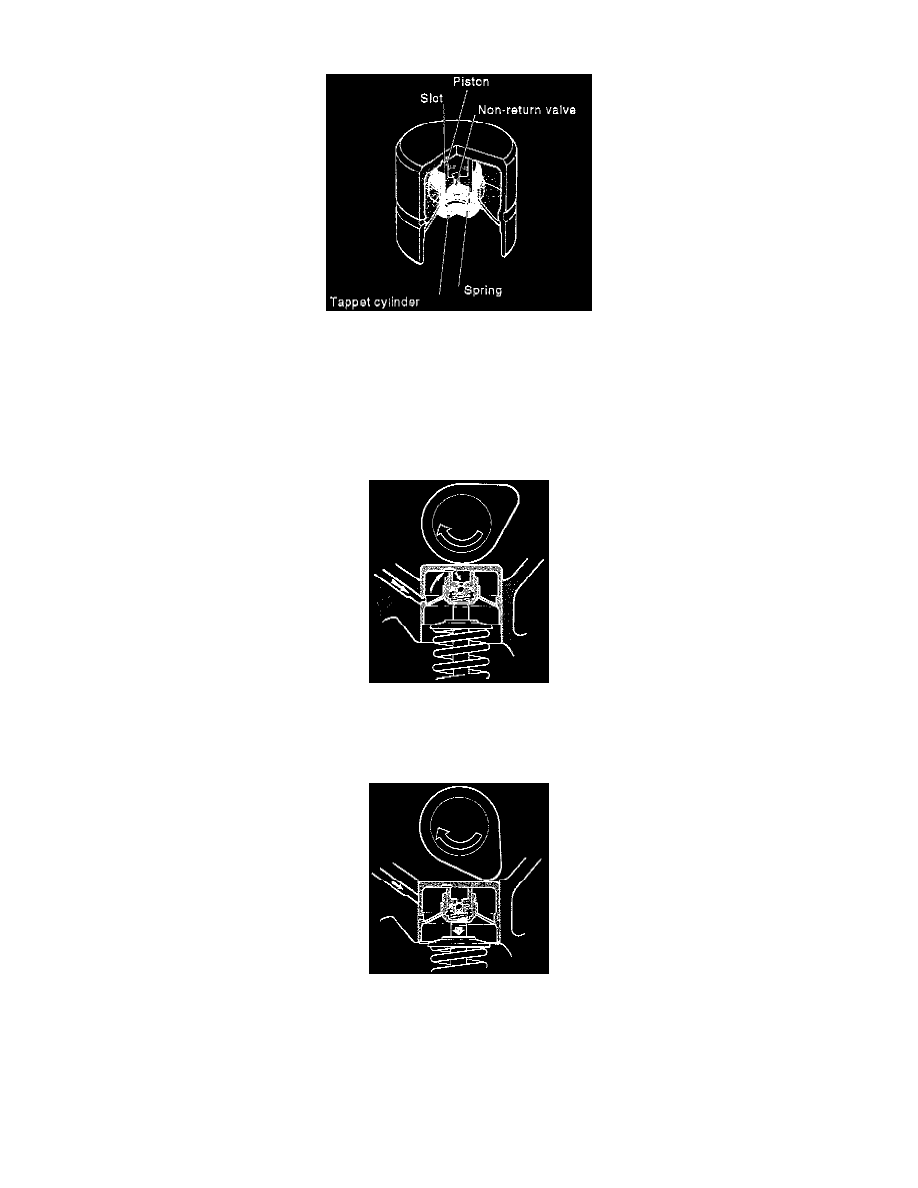 Lifter / Lash Adjuster: Description and Operation
Hydraulic Tappets 
The camshafts open and close the valves via hydraulic tappets. Tappets are oil filled and self-adjusting.
A spring inside the tappet cylinder holds the tappet in contact with the camshaft, its spring force is lower than that of the valve spring to ensure that
the valve can move linearly.
A non-return valve prevents oil from being pressed out when the camshaft is acting on the tappet and oil pressure into the tappet cylinder is greater
than the engine oil pressure.
Tappet In Contact With The Camshaft Base Circle
Oil from the camshaft bearing housing oil way is pressed into the tappet via a groove and hole in its side. Oil passes through a slot at the top of the
tappet and into the piston. Because engine oil pressure is higher than the oil pressure in the tappet cylinder when the tappet is not being acted on by
the camshaft lobe, the oil passes the non-return valve in the tappet cylinder.
Camshaft Acting On The Tappet 
When the tappet is pressed down the oil pressure in the tappet cylinder is higher than engine oil pressure, the non-return valve closes and the
tappet operates as a unit.
< PREV PAGE
NEXT PAGE >