< PREV PAGE
NEXT PAGE >
V70R AWD L5-2.3L Turbo VIN 52 B5234T6 (1998)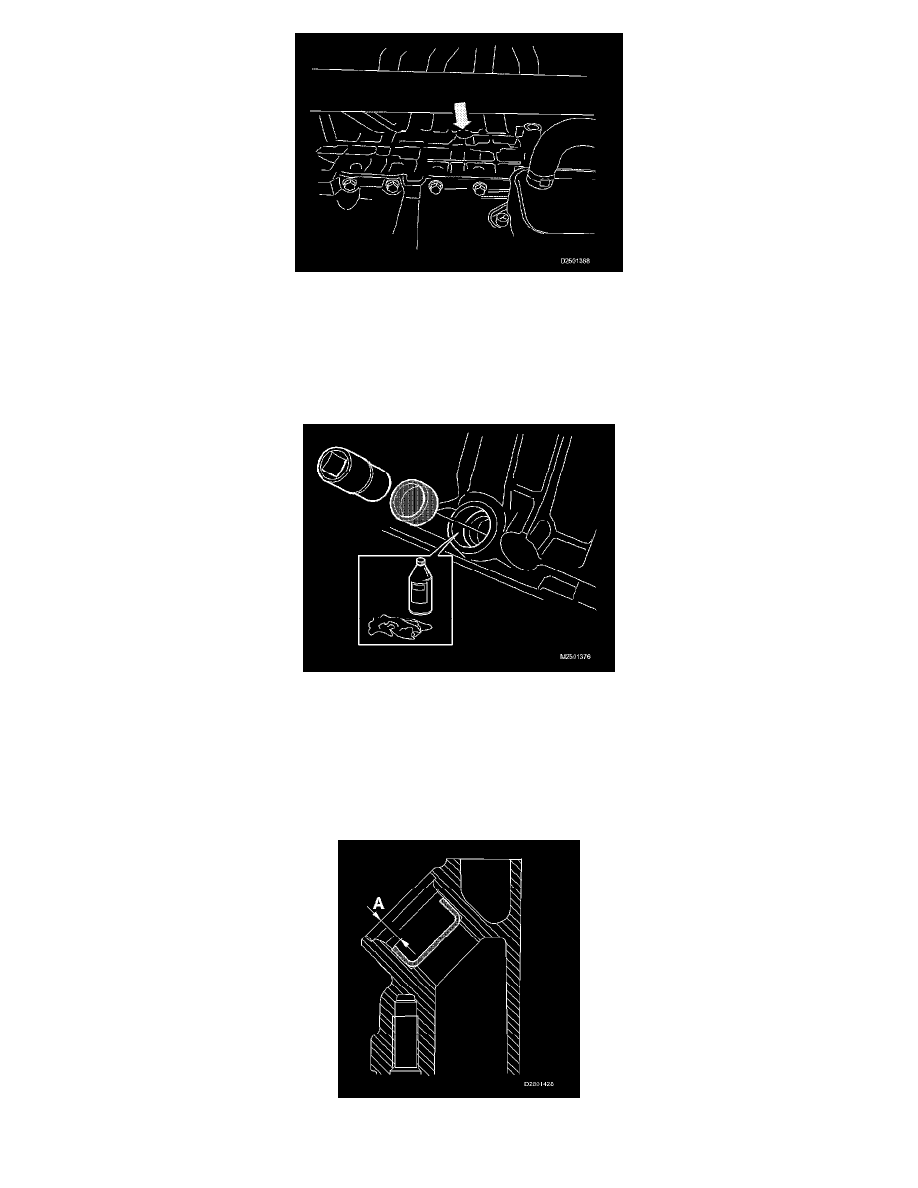 5 cylinder engines
2
The illustration is of a 5 cylinder engine seen from below. The plug can be accessed from below on 5 cylinder engines.
Remove the shield under the engine (where applicable).
Clean any oil and dirt from around the existing plug. 
Remove the plug by pressing a hole in the rubber in the center of the plug and then prying it out. Use a small screwdriver.
Installing the plug
3
Thoroughly clean any oil from in or around the hole. Use isopropyl alcohol or similar.
Install a new plug by tapping it in. Use a long socket with a maximum outer diameter of 16.5 mm. When the socket bottoms out the tone will change. See
the following step.
4
When the plug is at the bottom the measurement (A) from the upper edge of the plug to the upper edge of the hole must be approximately 8 mm (there
may be some variation due to casting irregularity).
< PREV PAGE
NEXT PAGE >