< PREV PAGE
NEXT PAGE >
V70R AWD L5-2.3L Turbo VIN 52 B5234T6 (1998)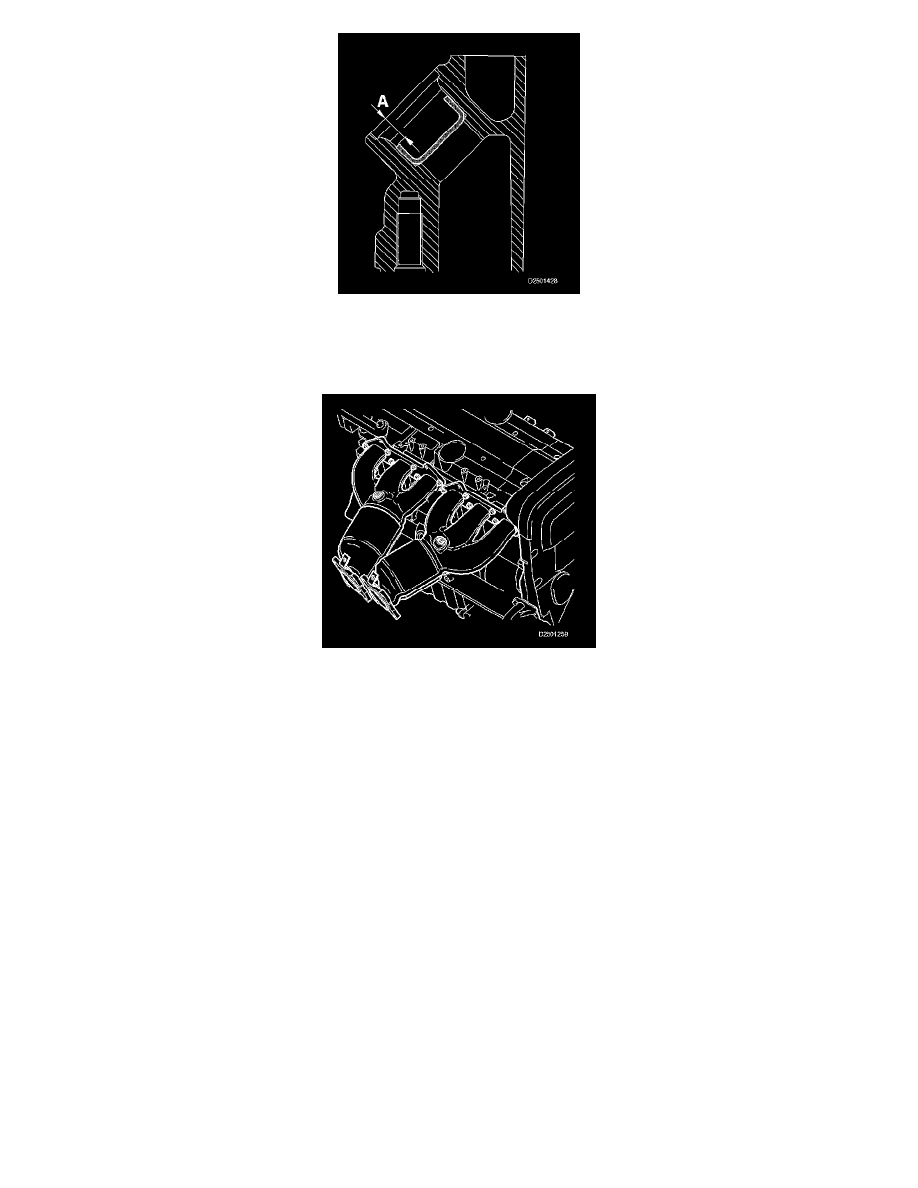 When the plug is at the bottom the measurement (A) from the upper edge of the plug to the upper edge of the hole must be approximately 8 mm (there
may be some variation due to casting irregularity).
13
Installing the exhaust manifold
Clean the gasket faces thoroughly. Use a razor blade or a gasket scraper.
Check that all the studs are tightened in the cylinder head. Tighten to 20 Nm.
Install:
-
new gaskets.
Lubricate the threads on the studs and heated oxygen sensors (HO2S) before installation. Use paste 1161408.
Note!
The paste must not come into contact with the probe section of the heated oxygen sensor.
Install:
-
the manifold. Use new nuts. Tighten to 25 Nm.
14
< PREV PAGE
NEXT PAGE >