< PREV PAGE
NEXT PAGE >
V70R AWD L5-2.3L Turbo VIN 52 B5234T6 (1998)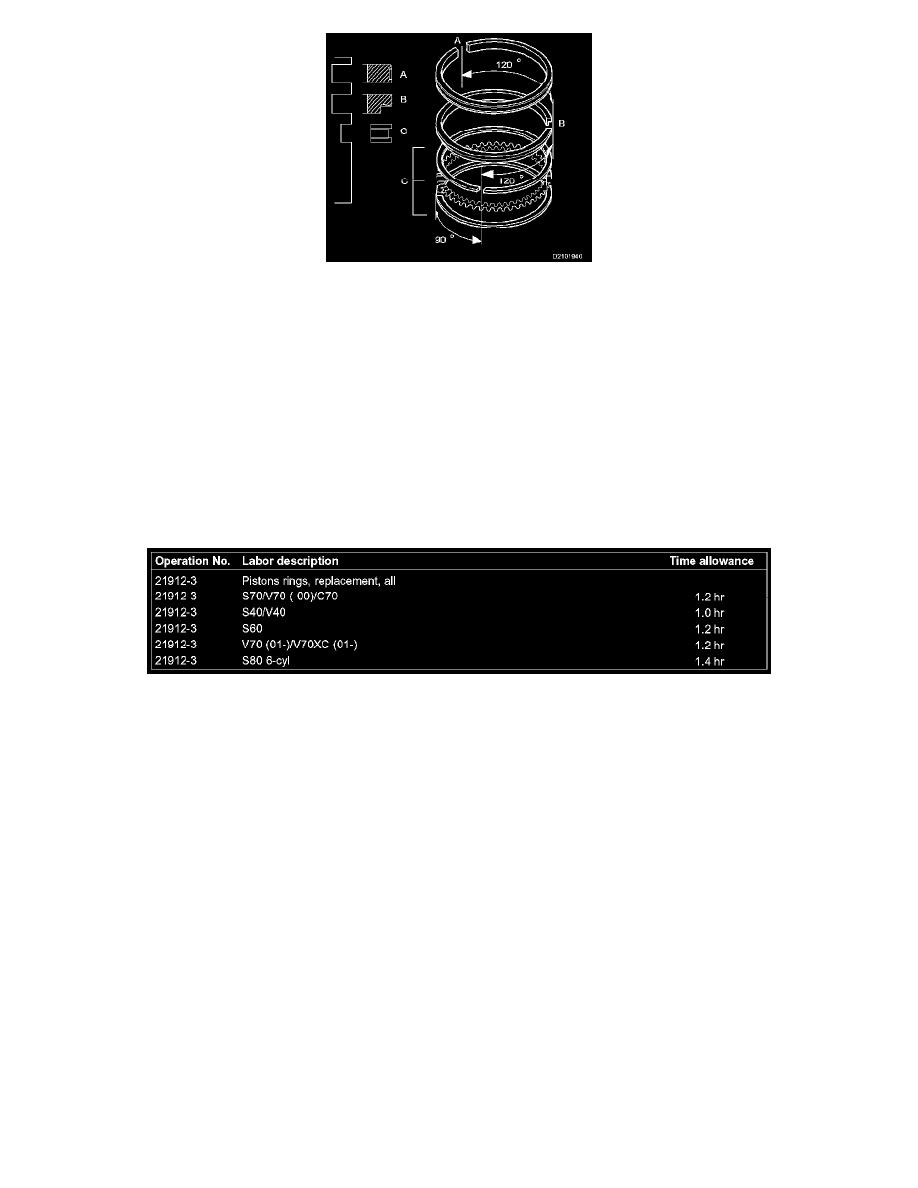 Turn the piston rings so that the gaps are offset relative to each other as illustrated.
A.
Compression ring. Text on ring should face upward. 
B.
Scraper ring. Chamfered edge should face downward.
C.
Oil ring. Consists of three separate rings, each with identical sides.
First fit the corrugated expander ring (C) with the other two plain rings on either side. Then fit rings (A) and (B) in their respective grooves.
Caution! 
Ensure that the rings are free to move in their grooves.
Note!
Incorrect installation may result in higher oil consumption.
WARRANTY STATEMENT: 
Claims may be submitted under the New Car Warranty when there is a documented customer complaint, using claim type 01.
< PREV PAGE
NEXT PAGE >