< PREV PAGE
NEXT PAGE >
V70R AWD L5-2.3L Turbo VIN 52 B5234T6 (1998)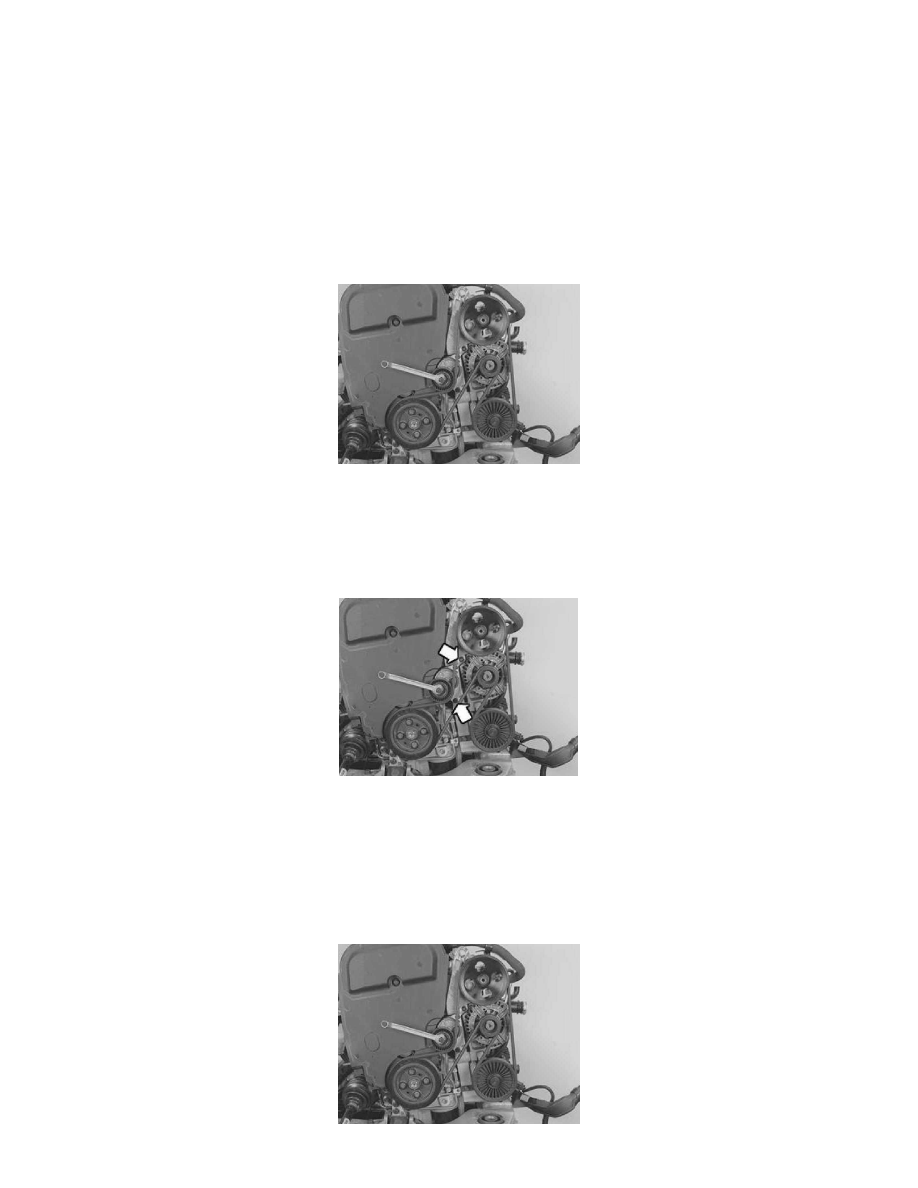 Drive Belt: Service and Repair
Replacing the Auxiliaries Belt / Belt Tensioner
Auxiliaries belt/belt tensioner, replacing 
Note!
As the illustrations in this service information are used for different model years and/or models, some variation may occur. However, the
essential information in the illustrations is always correct.
Removal
Removing the auxiliaries belt 
Remove:
-
the plastic cover on the blet tensioner using a small screwdriver. Use a wrench and turn clockwise as far as possible to relieve the load on the belt.
-
the belt.
 
Replacing the belt tensioner 
Remove:
-
both mounting screws from the auxiliaries belt bracket for the belt tensioner.
-
the belt tensioner. Install the new belt tensioner. Tighten to 25 Nm (18.4 ft lb)
Installation
Installing the auxiliaries belt
Caution!
Ensure that the belt is correctly seated in all the grooves on each pulley
< PREV PAGE
NEXT PAGE >