< PREV PAGE
NEXT PAGE >
V70R AWD L5-2.3L Turbo VIN 52 B5234T6 (1998)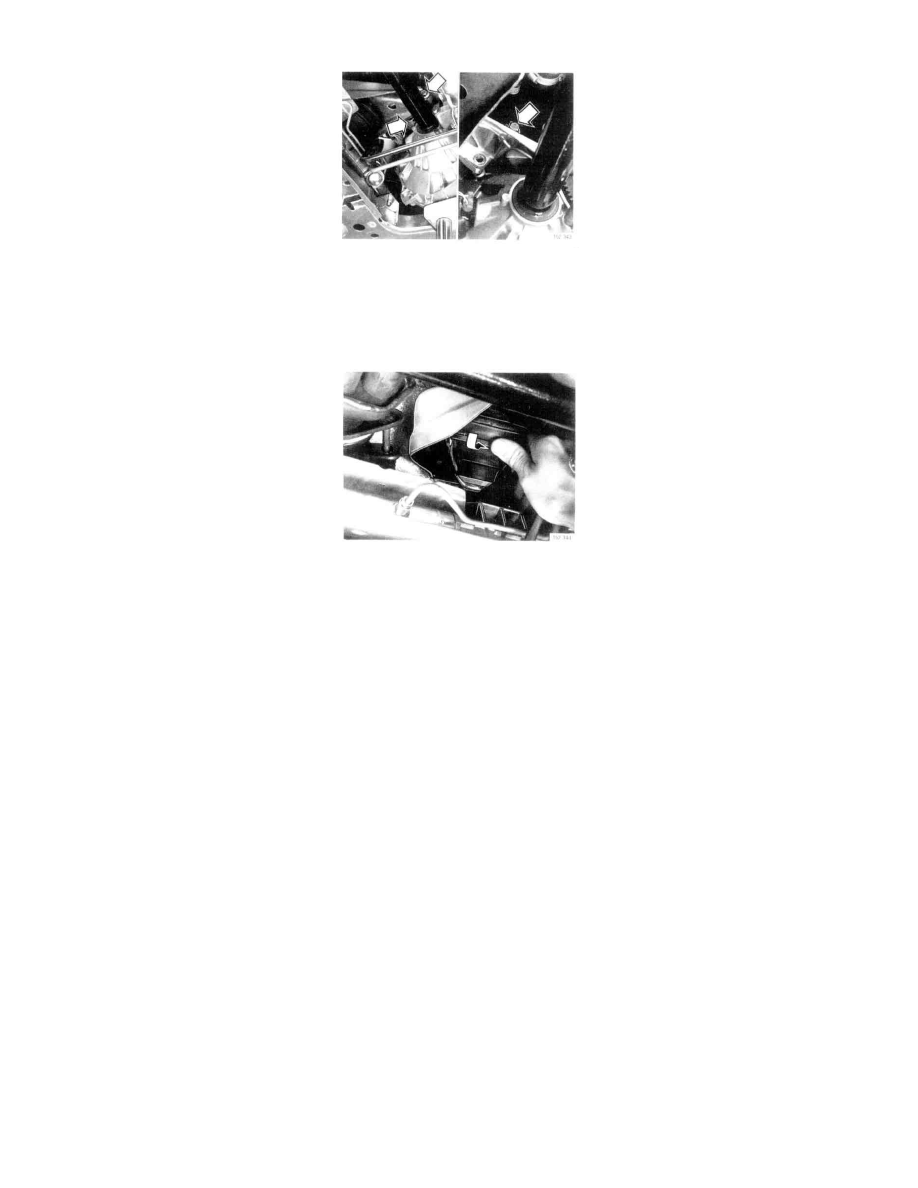 -
engine mount bolt
14. Raise engine:
-
Raise engine max 30 mm. Use jack tool No. 998 5972, or equivalent.
-
Remove two engine mount bolts and slacken the third bolt.
WARNING:  The inner, left constant velocity joint will be damaged if the engine is raised by more than 30 mm.
15. Replace engine mount:
-
Remove engine mount by lifting collision shield and engine mount slightly.
-
Install new engine mount and the three engine mount bolts to the transmission.
-
Install:
engine mount bolt
new lower torque rod bolt
splashguard under engine
new upper torque rod bolt
engine mount nut
< PREV PAGE
NEXT PAGE >