< PREV PAGE
NEXT PAGE >
V70R AWD L5-2.3L Turbo VIN 52 B5234T6 (1998)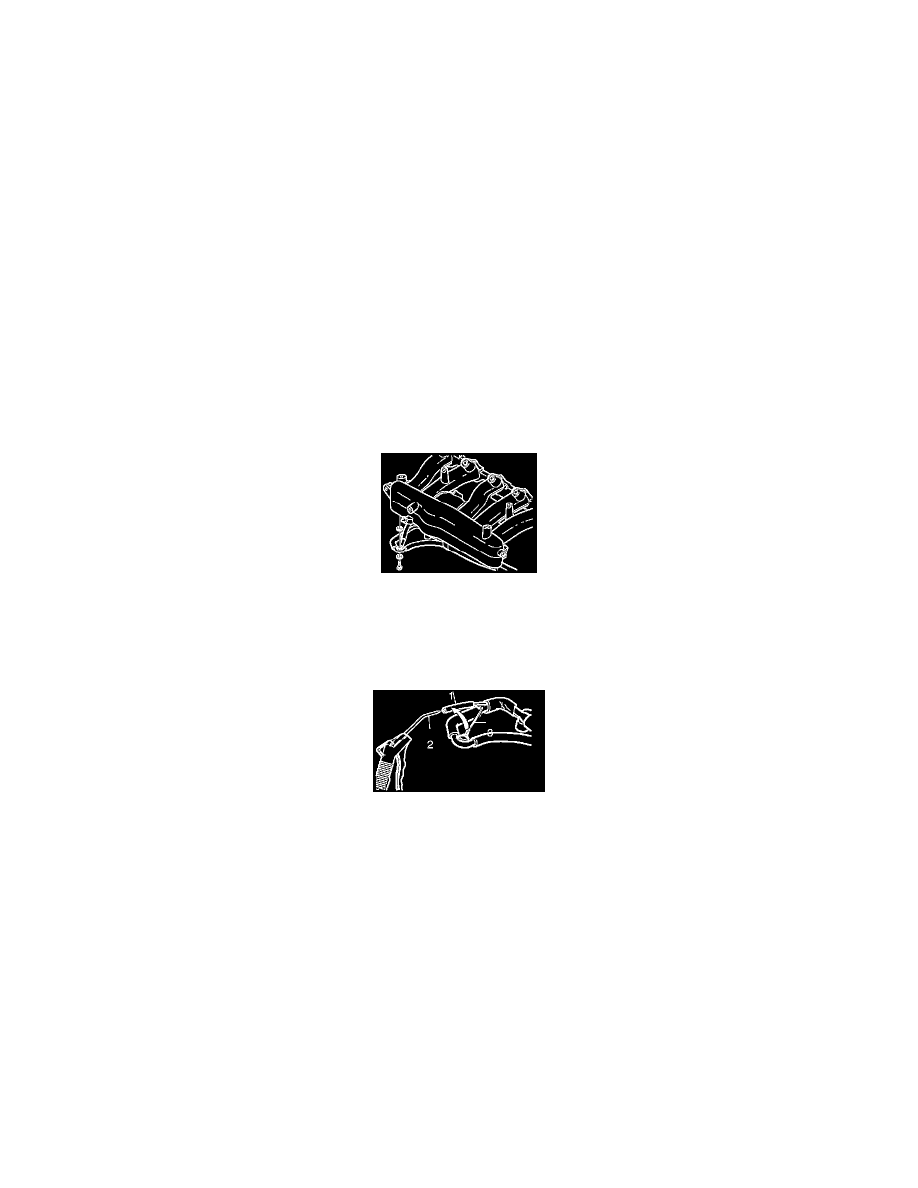 Intake Manifold: All Technical Service Bulletins
Engine - Inconsistent Idle With A/C ON
NO: 25-14
DATE: 1-9-2003
MODEL: 
All Models Equipped with Turbo Charged Engine and Electronic Throttle Module (ETM)
SUBJECT: 
Inconsistent Idle Speed, A/C On 
REFERENCE: 
VADIS
DESCRIPTION: 
Carbon deposits can form in the coolant nipple (vacuum side), located on the underside of the intake manifold, and the Electronic Throttle Module
(ETM) bore on cars frequently driven short distances. This residue can cause idle speed to become uneven and noticeable to the driver especially with
the increased load produced by the air conditioning compressor cycling on and off. This Tech Net Note describes how to clean the coolant-heated nipple
in the intake manifold and the ETM bore.
1.
Intake manifold, removing 
Remove the intake manifold, see VADIS:
Repair and Installation Function group 25 Replacing the intake manifold/gasket. Remove the banjo bolt. Lift out the intake manifold.
2.
Nipple Cleaning
Disconnect the hose (1) from the nipple.
Blow the hose clean using compressed air (2). Loosen hose from opposite end and ensure air is flowing through hose. If the hose is blocked, use a
welding rod (approximately 250 mm) to clean the hose (1). Clean the nipple using a 2 mm drill bit (3). Install the hose on the nipple.
3.
Preparations, ETM Cleaning
Remove the ETM from the intake manifold
4.
Cleaning the ETM
Warning! 
Use a fume hood or ensure that ventilation is good. DO NOT submerge throttle unit in cleaning solvent. ONLY use cleaning solvent
recommended in this bulletin.
Important!
Do not scrape or use a rotary wire brush to clean the unit.
< PREV PAGE
NEXT PAGE >