< PREV PAGE
NEXT PAGE >
V70R AWD L5-2.3L Turbo VIN 52 B5234T6 (1998)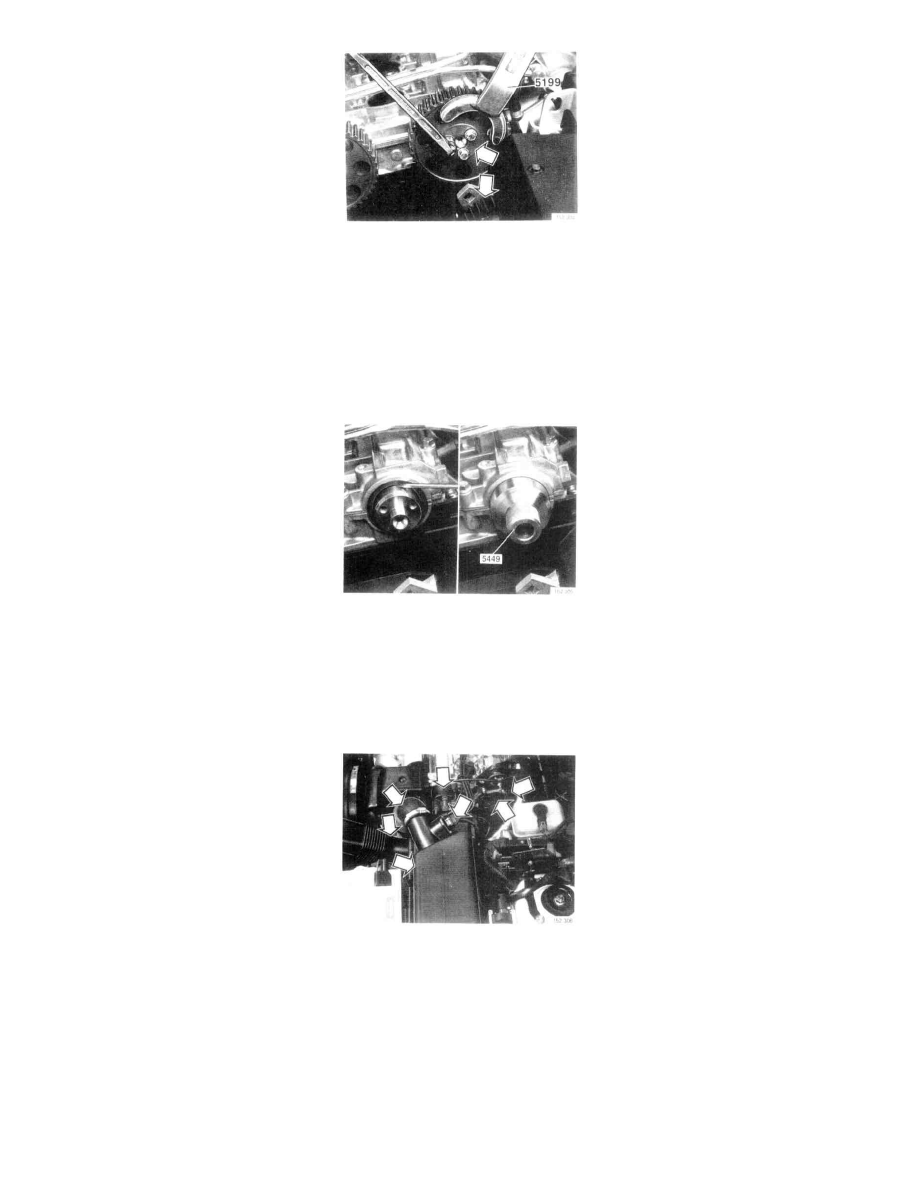 Mark up camshaft pulleys (intake and exhaust respectively).
Remove 
-
tensioner damping unit
-
timing belt, turn to one side.
-
camshaft pulleys, use counterhold 999 5199
Remove seal then install new camshaft seal 
Remove camshaft seal/seals
Grease and install new seal with drift 999 5449, use a copper mallet. (Drift 999 5449 of the later version is made of plastic.)
Note!
Later version sealing rings are removed with an extractor 999 5919, because of the reduced space between the camshaft and sealing ring
reinforcement.
Remove 
-
Air Cleaner (ACL) housing, with hoses
-
distributor cover, rotor, holder
-
Camshaft Position (CMP) sensor housing and damper
-
engine Cooling Fan (FC)
-
starter motor
Note!
Connectors and hoses for solenoid valve on the Air Cleaner Housing (ACL).
Install gauge 999 5451, 999 5452 
< PREV PAGE
NEXT PAGE >