< PREV PAGE
NEXT PAGE >
V70R AWD L5-2.3L Turbo VIN 52 B5234T6 (1998)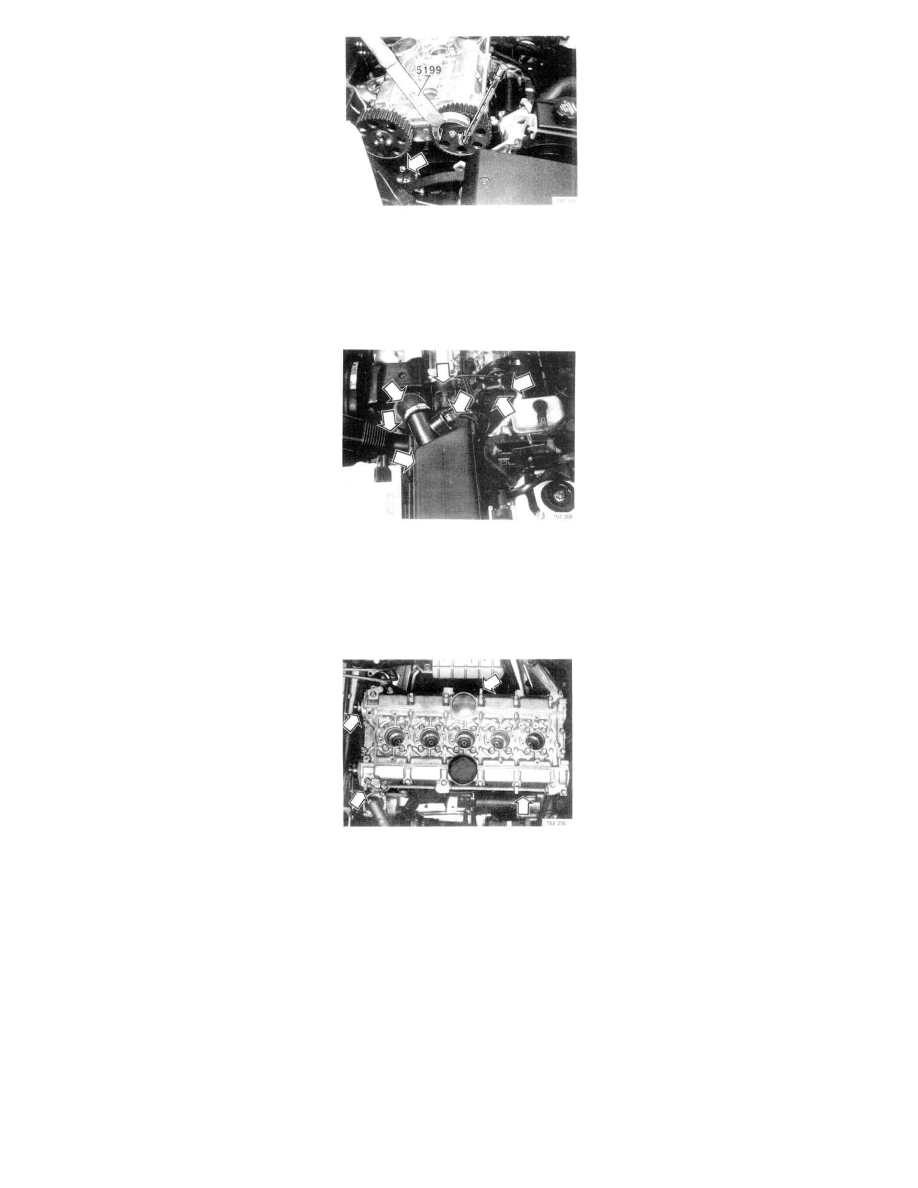 3. Remove:
-
Engine coolant fan and intake manifold
-
Upper radiator hose from thermostat housing
Install:
-
Holder tool No. 999 5453 or tool No. 999 5408 3, or equivalent to secure the front of the camshafts
-
Press tool 999 5454-7, or equivalent with a clearance of a few millimeters (inches) between them and the camshaft housing cover
4. Remove rear components:
-
air cleaner (ACL) with hoses
-
camshaft position (CMP) sensor and damper
-
distributor cap, HT leads and rotor
-
extension arm with brackets
5. Remove upper half of cylinder head:
-
Remove all bolts from center outward 
-
Carefully knock the cover up at all the corners using Puller 999 5402-6. 
-
Open and remove press tool No. 999 5454-7, or equivalent little by little to ensure an even lift.
< PREV PAGE
NEXT PAGE >