< PREV PAGE
NEXT PAGE >
V70R AWD L5-2.3L Turbo VIN 52 B5234T6 (1998)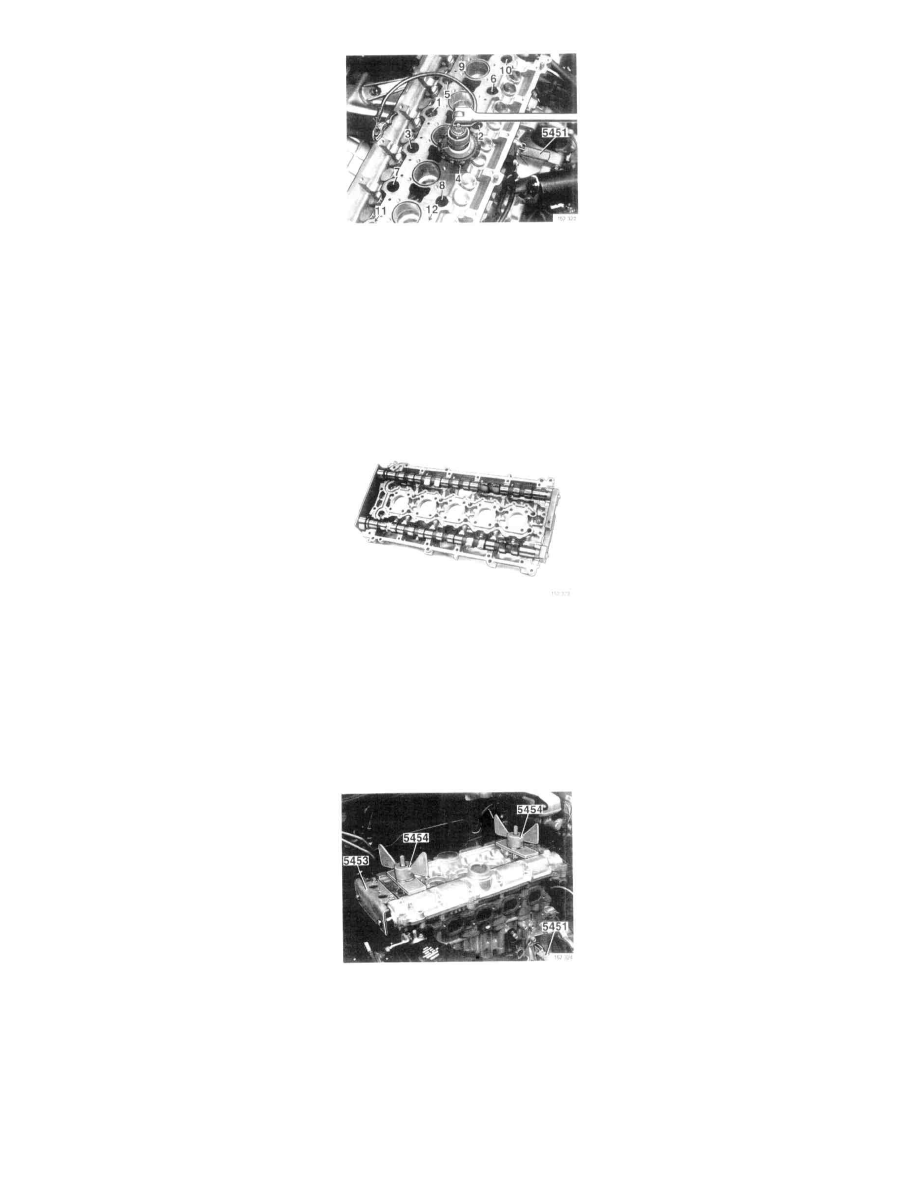 9. Install lower half of cylinder head:
-
Replace cylinder head gasket
-
Oil screws.
-
Tighten screws in three stages as follows, working outwards:
1st stage 20 Nm (15 ft lb) 
2nd stage 60 Nm (44 ft lb) 
3rd stage 130°, use angle gauge tool No. 951 2050, or equivalent
-
Install coolant pipe with new gasket.
-
Replace O-rings in spark plug wells.
-
Remove No.1 and No. 5 spark plugs.
10. Apply liquid gasket:
-
Apply liquid gasket part No. 1 161 059-9, or equivalent, on the upper half of the cylinder head, use roller.
NOTE: 
-
Take care not to get gasket compound in oil ways.
-
A thin coating is sufficient for a seal.
-
Install camshafts.
Lock front of camshaft with holder tool No. 999 5453 and rear with locking tool No. 999 5452, or equivalent (without extension pieces).
11. Install upper half of cylinder head:
-
Locate component.
-
Pull down towards cylinder head with press tools 999 5454, or equivalent (2).
-
Tighten upper half working outwards, tighten to 17 Nm (13 ft lb).
-
Remove holder tool No. 999 5453 and press tool No. 999 5454, or equivalent
< PREV PAGE
NEXT PAGE >