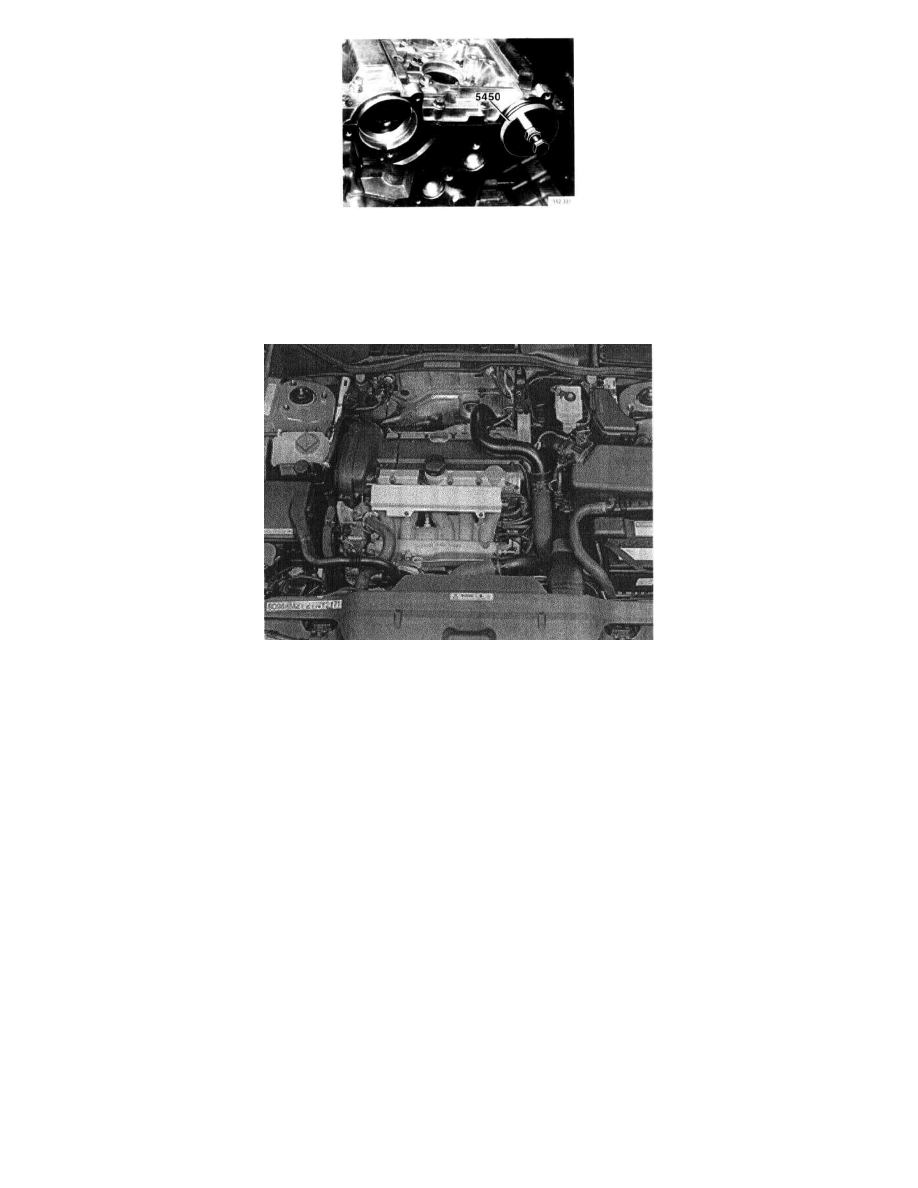 Use drift 999 5450.
Note!  The seal is normally pressed in so that it is level with the internal beveled edge. If the shaft journal is showing signs of wear, the seal can be
pressed in 2 mm (0.079 inch) deeper by turning the drift socket.
Reinstall 
Install 
-
the trigger wheel. Tighten to 17 Nm (12 ft. lbs.) 
-
the Camshaft Position (CMP) sensor housing and a new cover. Tighten to 10 Nm (7.4 ft. lbs.) 
-
the torque rod bracket. Tighten to 50 Nm (37 ft. lbs.) 
-
the upper torque rod. Tighten to 35 Nm (26 ft. lbs.)  Angle-tighten 90 degrees Use bevel protractor: 951 2050
-
the cover over the ignition coils. Tighten to 8 Nm (6 ft. lbs.) 
-
the charge air pipe over the engine. Remove the seals.
-
the Air Cleaner (ACL) cover and the intake air hose.
-
the solenoid valves on the Air Cleaner (ACL) cover.
-
connect the battery negative terminal. Note when disconnecting/connecting the battery lead.
Check the engine compartment and wipe it clean.
Checking the engine 
Check the engine function by test driving the car.
Wipe the steering wheel and gear selector lever clean.