< PREV PAGE
NEXT PAGE >
V70R AWD L5-2.3L Turbo VIN 52 B5234T6 (1998)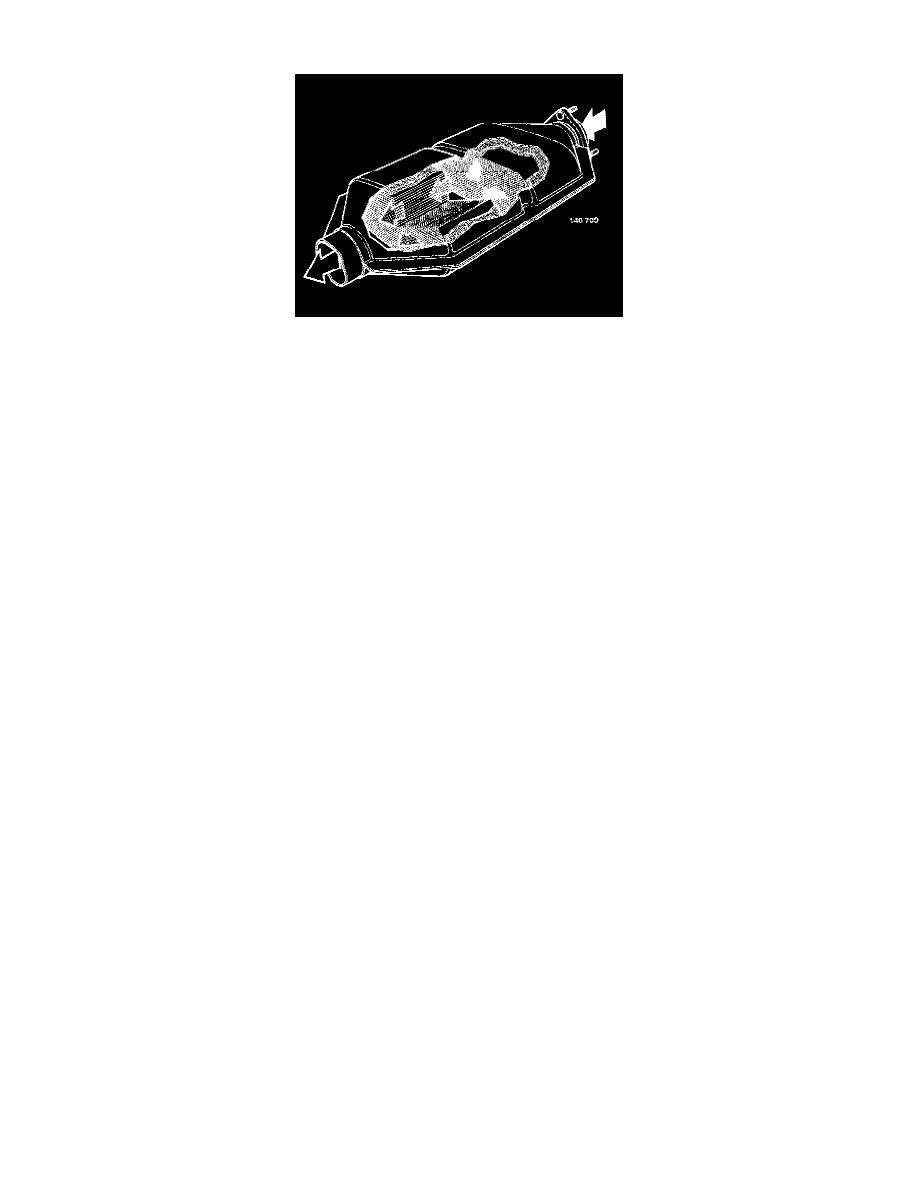 Catalytic Converter: Description and Operation
TWC 
-
The TWC cleans exhaust gases by oxidizing unburned: carbon monoxide (CO) hydrocarbons (HO) nitrogen oxides (NOx).
-
90-95% of these harmful substances are converted into innocuous: water (H20) carbon dioxide (CO2) nitrogen (N2)
-
The active surface area of the unit is about 43,000 m2 and the noble metal content of about 3.5 grammes platinum/rhodium.
NOTE:  Lead in fuel will damage the TWC, quickly making it unserviceable.
< PREV PAGE
NEXT PAGE >