< PREV PAGE
NEXT PAGE >
V70R AWD L5-2.3L Turbo VIN 52 B5234T6 (1998)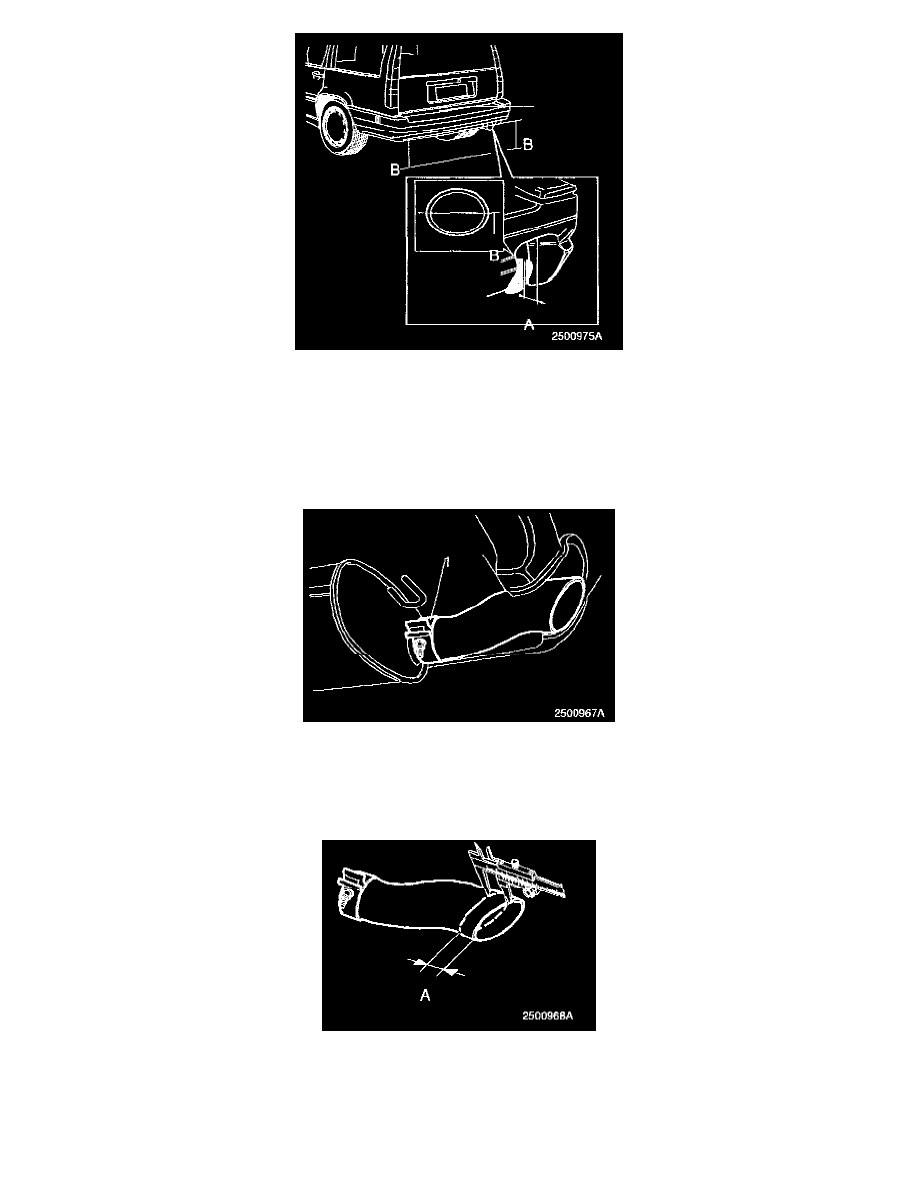 Make sure that the oval opening is turned so that the axis (B) is horizontal.
Tighten the tail pipe.
No further actions needed.
D. V70 AWD (Chassis No. 386581-403738)
D1
Loosen the clamp (1) which holds the tail pipe.
Remove the tail pipe.
D2
Markup 25 mm (1") (A) around the cross-cut end.
Hint: Use a sliding calipers as a parallel marking gauge.
D3
< PREV PAGE
NEXT PAGE >