< PREV PAGE
NEXT PAGE >
V70R AWD L5-2.3L Turbo VIN 52 B5234T6 (1998)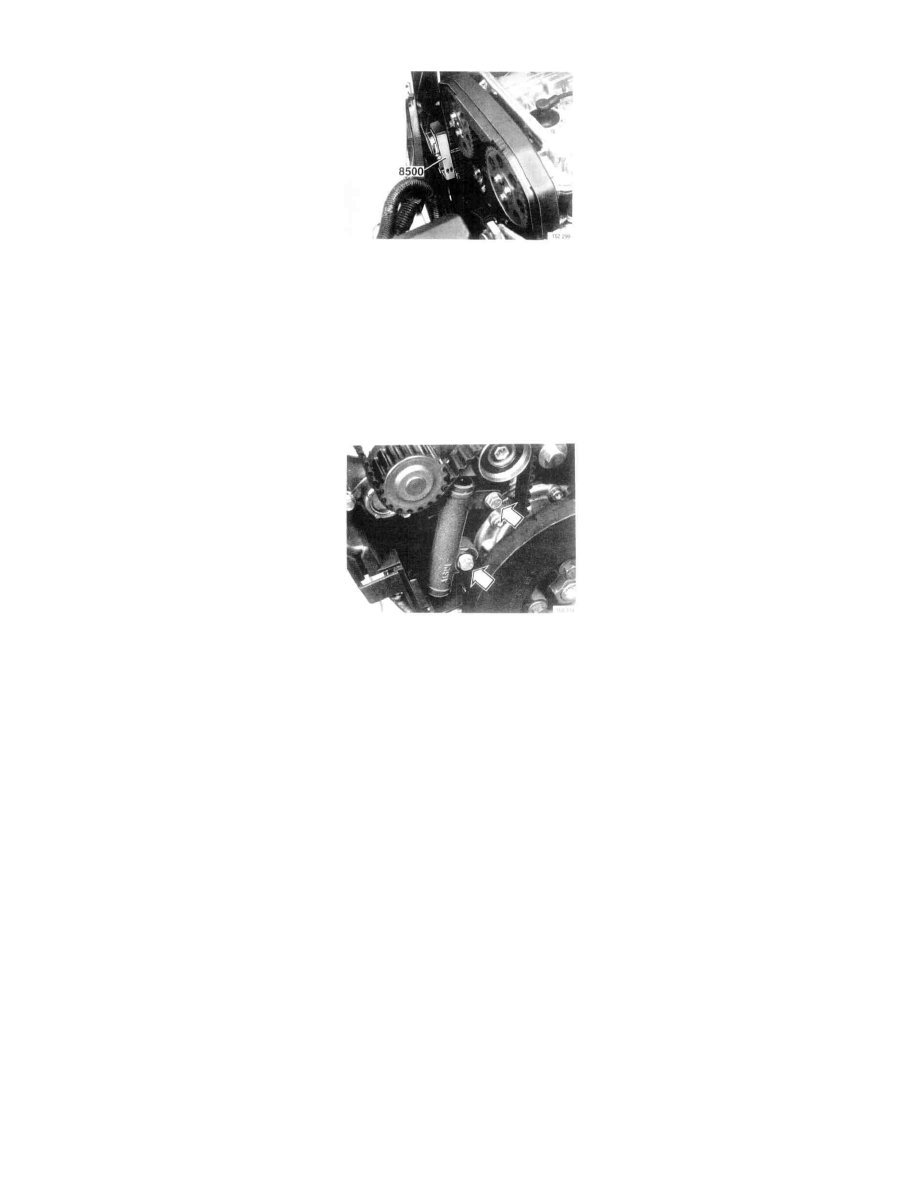 -
The camshaft pulleys should rotate until all the markings are aligned.
Check measure the belt tension
Wait 5 minutes after aligning timing belt.
Position measuring instrument 998 8500 between the exhaust camshaft pulley and coolant pump.
Read the value using a mirror, the measuring instrument must not removed before the reading is taken.
-
For 21 mm belts, the tension should be between 3.5-4.6 units.
-
For the 23 mm belt the following applies:
B5204/B5254/B5234: 2.5-4.0 units  
B5252: 2.7-4.2 units  
Replace tensioner damping unit if the recommended values are NOT kept.
Removing timing belt
Hold tensioner damping unit upper screw
Slacken off the lower screw
Turn the tensioner damping unit so that the pulley comes free
Remove:
-
lower screw
-
tensioner damping unit
-
upper timing cover
-
timing belt
Greasing the bushing
Engines with automatic timing belt tensioners should have the lever bushing greased every time the belt is changed or the tension pulley removed. The
lever arm must be greased so that the bearing does not stick and give the wrong tension.
< PREV PAGE
NEXT PAGE >