< PREV PAGE
NEXT PAGE >
V70R AWD L5-2.3L Turbo VIN 52 B5234T6 (1998)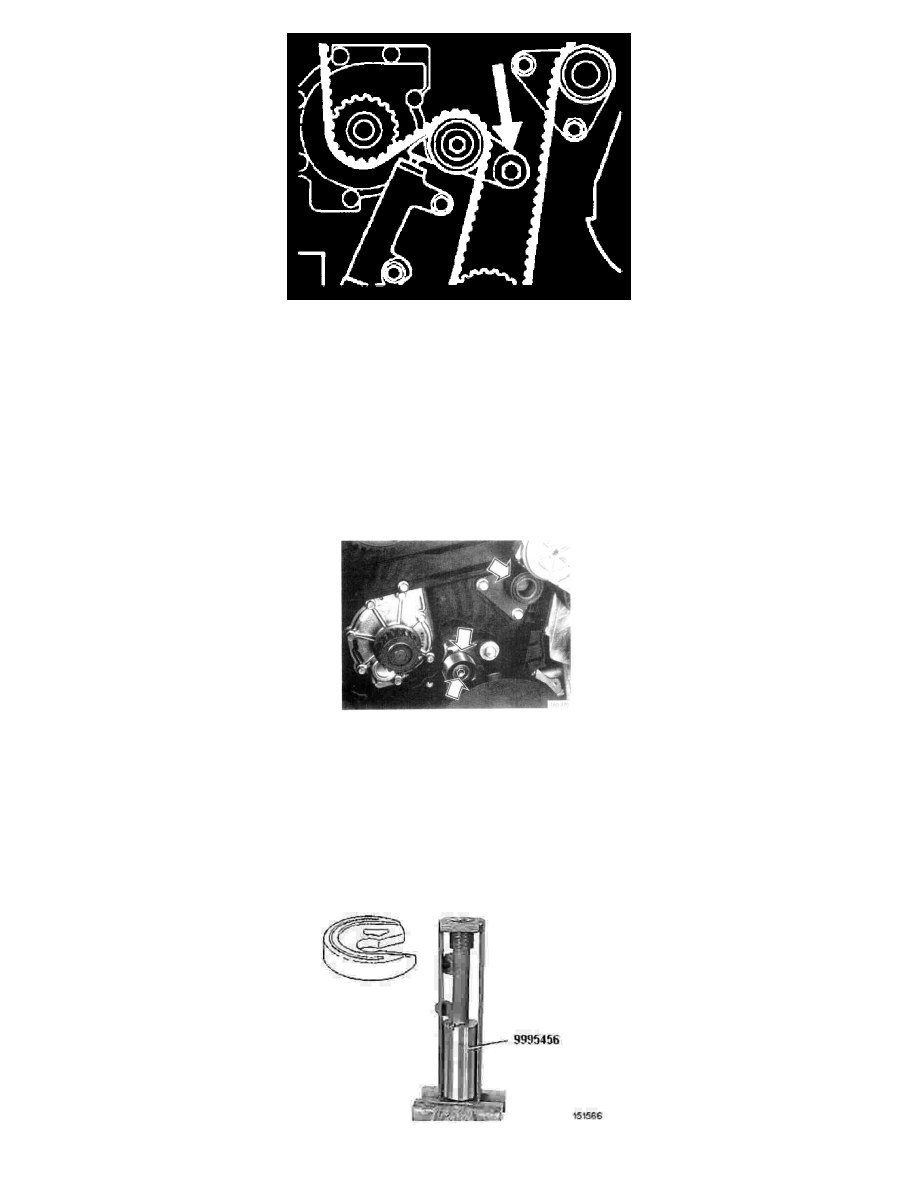 Remove:
-
Tension pulley lever screw
-
Tension pulley
-
Sleeve behind screw
Grease the surfaces on the lever bushing, the screw and the sleeve with grease P/N. 11 61 246-2 (50g) or 11 61 247-0 (500g).
Install:
-
Sleeve
-
Tension pulley
-
Tension pulley lever screw
Torque tighten screw to 39 Nm ±5 Nm
Check tensioner and idler pulleys:
Spin the pulleys and listen for noise in the bearings.
Check that the tensioner pulley actuator arm has not seized in its bearing. Check the idler pulley and tensioner pulley are tightened correctly.
Pulley, tighten to: 30 Nm (22 ft lb) 
Idler pulley, tighten to: 24 Nm (18 ft lb) 
Adjusting the mechanical belt tensioner
If a mechanical belt tensioner is being used, adjust according to "Adjusting the Mechanical Belt Tensioner"  See: Engine, Cooling and
Exhaust/Engine/Timing Components/Timing Belt Tensioner/Adjustments
< PREV PAGE
NEXT PAGE >