< PREV PAGE
NEXT PAGE >
V70R AWD L5-2.3L Turbo VIN 52 B5234T6 (1998)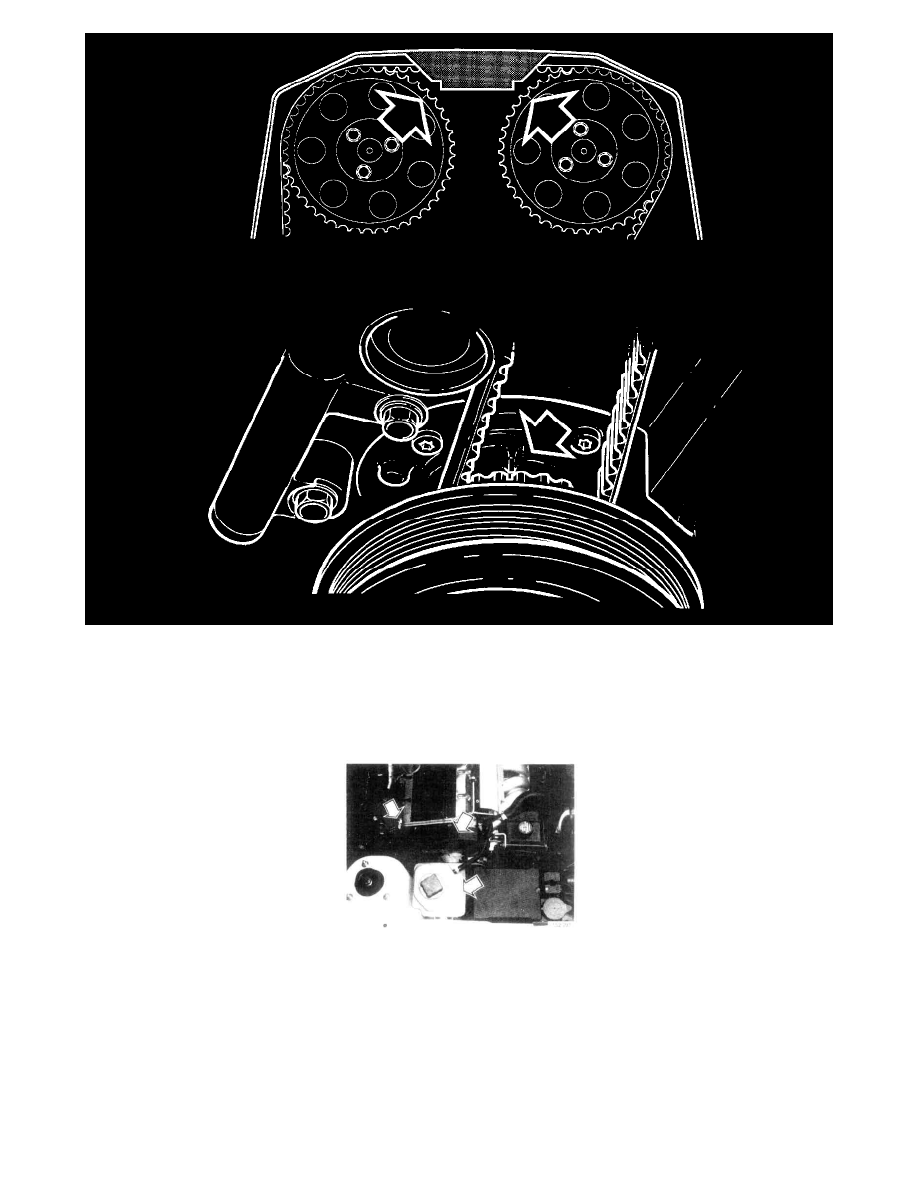 Secure camshaft pulleys
Tighten the camshaft screws (2 x 3) to 20 Nm
Turn engine crankshaft two turns
Pull lock pin out of tensioner damping unit
Position upper timing cover.
Turn the crankshaft two revolutions and check that the markings on the crankshaft and camshaft pulleys are align.
Install
-
the two fuel line clamps
-
front timing cover
-
accessory belt
-
spark plug cover
-
expansion tank
-
vibration damper protective panel
-
fender liner, wheel
Test function
Test run engine.
< PREV PAGE
NEXT PAGE >