< PREV PAGE
NEXT PAGE >
V70R AWD L5-2.3L Turbo VIN 52 B5234T6 (1998)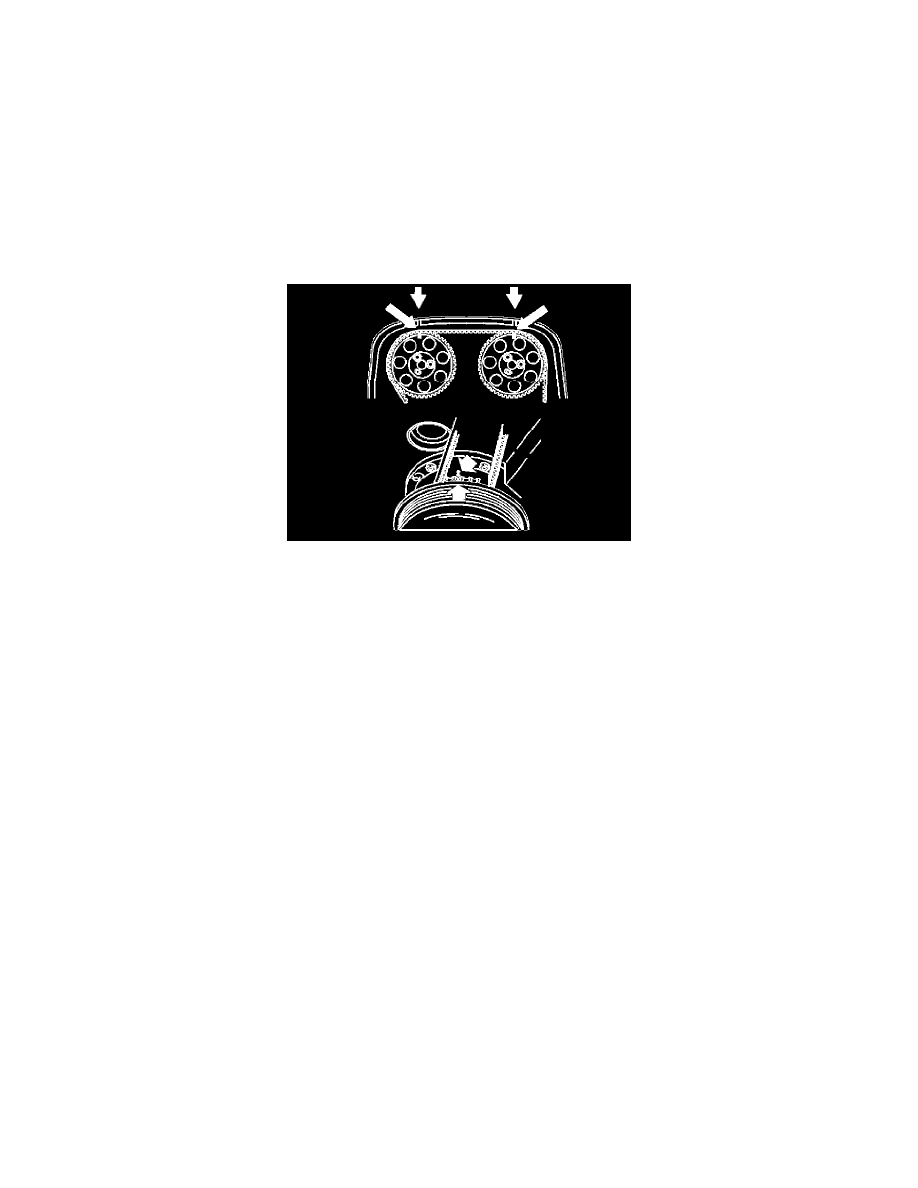 Timing Component Alignment Marks: Locations
With Mechanical Tensioner
Caution: Incorrect removal or installation of the timing belt can result in damage to internal engine components.
For complete procedures refer to Timing Belt : Service and Repair :   Replacing the Timing Belt/Idler Pulley/Belt Tensioner  See: Timing
Belt/Service and Repair
CAUTION!  Do not rotate crankshaft or camshaft with timing belt removed. Pistons and/or valve damage can occur.
Note:  Volvo changed the camshaft alignment (timing) marks during the 1998 model year.  This vehicle will use one of the following setups.  
With Straight Up Camshaft Alignment Marks
 
With Angled Camshaft Alignment Marks
< PREV PAGE
NEXT PAGE >