< PREV PAGE
NEXT PAGE >
V70R AWD L5-2.3L Turbo VIN 52 B5234T6 (1998)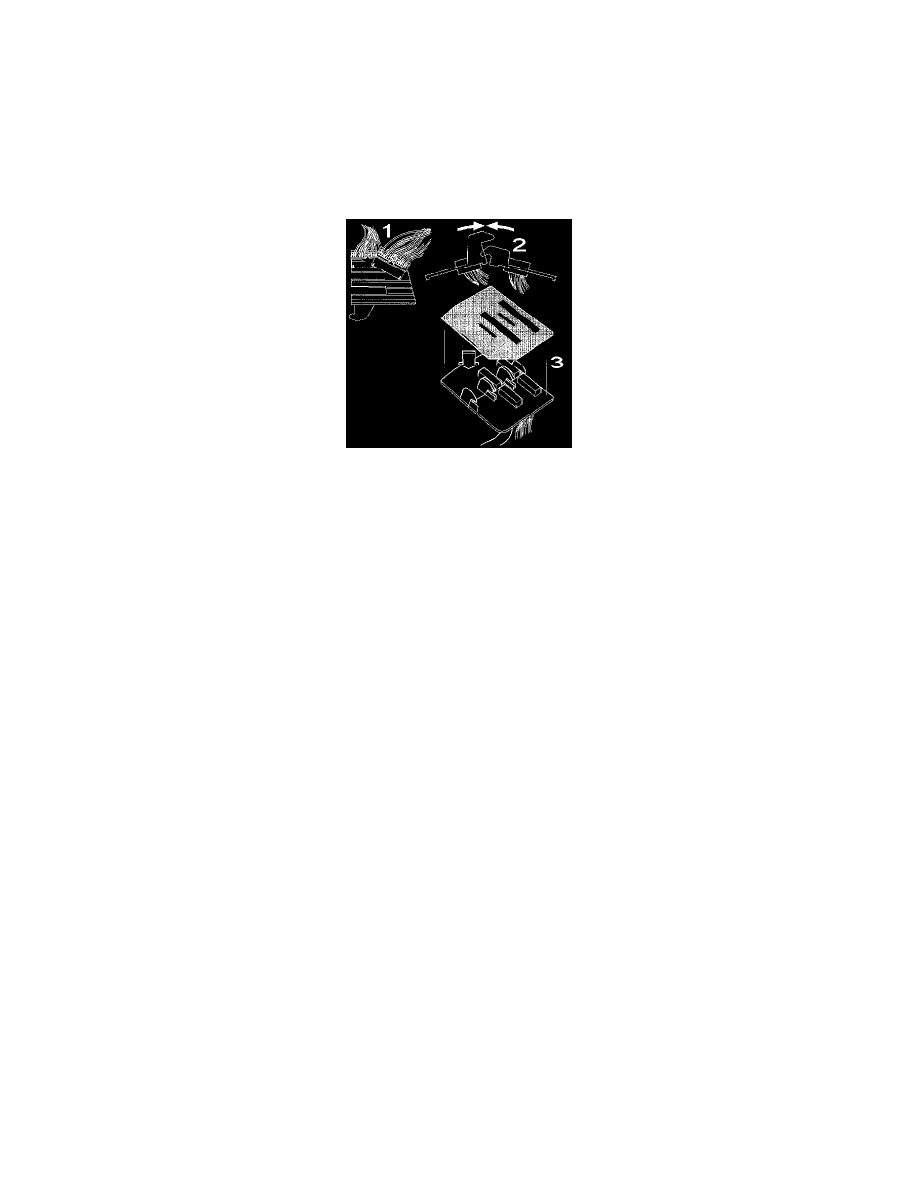 CAUTION:  Take care not to deform the terminal pins when removing them.
Installing:
GD4 Installing Terminal Pins:
-
Replace the connector.
-
Install terminal pins in connector as marked.
GD5 Installing Connector and Rubber Mat:
1
Install connector in holder.
2
Assemble holder.
3
Install silicon rubber mat on holder.
NOTE:  Assemble control module box according to GC6 - GC10. See: Replacing Control Module Box 
< PREV PAGE
NEXT PAGE >