< PREV PAGE
NEXT PAGE >
V70R AWD L5-2.3L Turbo VIN 52 B5234T6 (1998)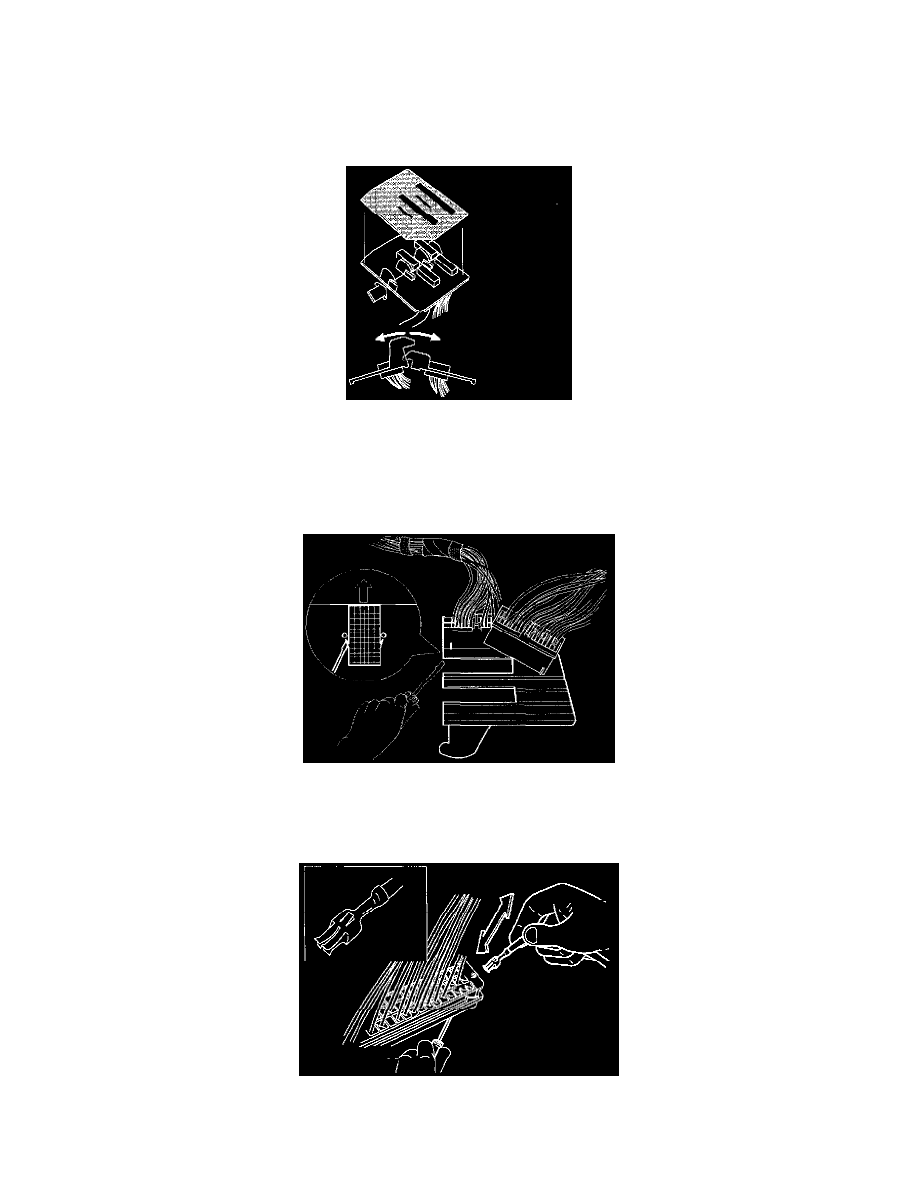 Central Electronics Box: Service and Repair
Replacing Control Module Connector
Removing:
GD1 Removing the Rubber Mat:
NOTE:  Disassemble control module box according to GC1 - GC5. See: Replacing Control Module Box  
-
Remove silicon rubber mat from holder.
-
Take apart the holder and told it to release the catch.
GD2 Disconnecting Connector:
-
Turn the holders and press together the control module connector pawls.
-
Pull the connector out of the holder.
GD3 Removing Terminal Pins:
-
Mark the position of the terminal pins in the connector. 
-
Remove the terminal pins, use an instrument screw- driver to release the catches.
< PREV PAGE
NEXT PAGE >