< PREV PAGE
NEXT PAGE >
V70R AWD L5-2.3L Turbo VIN 52 B5234T6 (1998)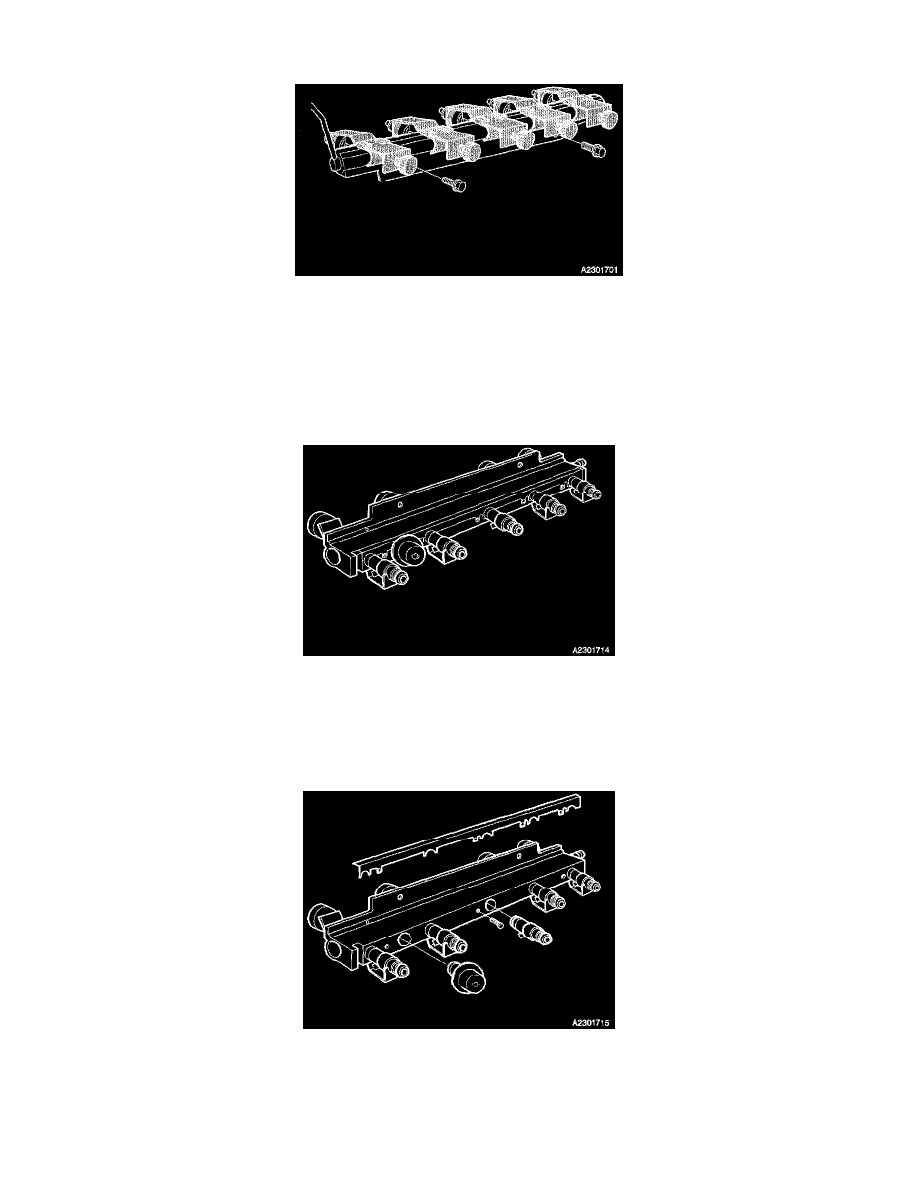 -
Press in holder to ensure that it is seated firmly against the injector.
-
Screw down adjustment screw so that the contact plate is in contact with the fuel rail, turn the screw another half turn.
Removing Fuel Rail
Remove:
-
Screws holding fuel rail. Lift fuel rail with injectors.
-
Remove fuel rail from fuel line by twisting it approx. 90° and pulling it away from the fuel line.
-
Place paper wipe under the connector to absorb fuel spills.
NOTE!  Handle injectors carefully to avoid damage to nozzles and needles.
Removing Pulsation Damper
Remove:
-
Screws holding mounting rail to fuel rail.
-
Mounting rail.
-
Pulsation damper.
Installing New Pulsation Damper
-
Lubricate the new pulsation damper 0-ring with a thin layer of petroleum jelly.
-
Install the new pulsation damper.
-
Remove holders from all injectors,
-
Install mounting rail.
< PREV PAGE
NEXT PAGE >