< PREV PAGE
NEXT PAGE >
V70R AWD L5-2.3L Turbo VIN 52 B5234T6 (1998)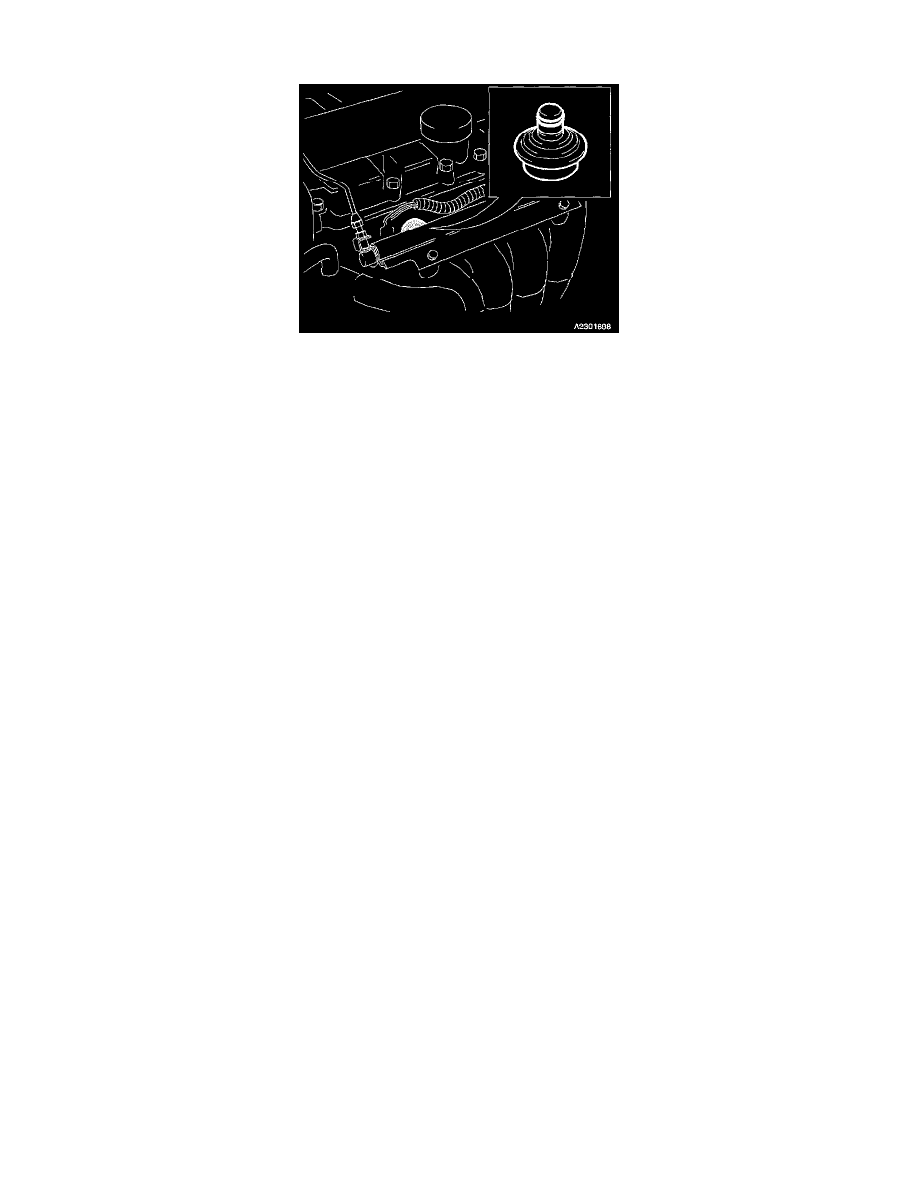 -
Pull injector nozzles out a few millimeters from the fuel rail to install mounting rail.
-
Tighten mounting rail on fuel rail.
Installing
Install:
-
Fuel rail on intake manifold.
-
Use new screws and tighten to 10 Nm.
-
Fuel line clips.
-
Injector connectors. Check that each connector is fitted with a rubber seal.
-
Fuel rail and throttle pulley covers.
-
START engine and check for fuel leakage.
< PREV PAGE
NEXT PAGE >