< PREV PAGE
NEXT PAGE >
V70R AWD L5-2.3L Turbo VIN 52 B5234T6 (1998)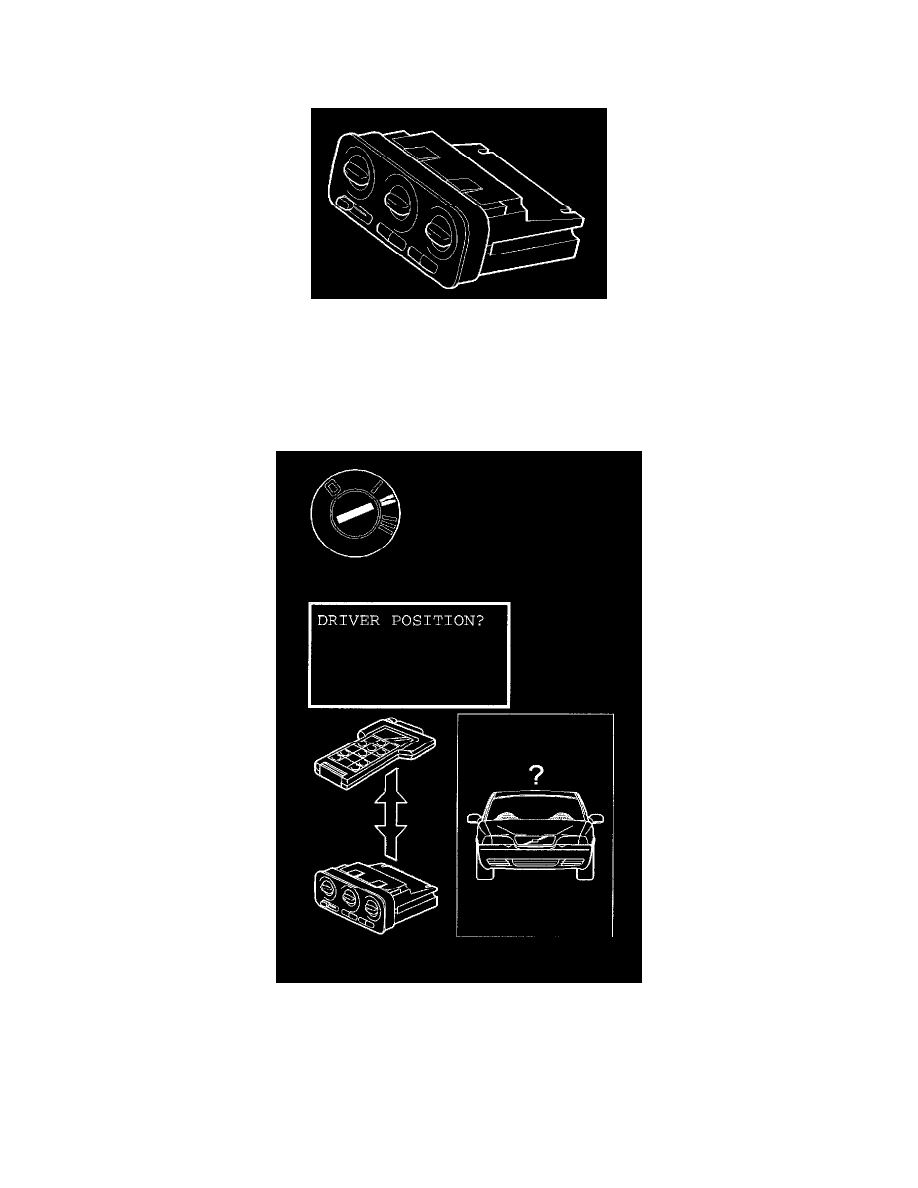 Control Module HVAC: Adjustments
KKA1 General on programming
The ECC control module can be programmed with certain information. The purpose of the programming is to adjust the control module to the car
version or when the driver requests that certain adjustments are made to the settings. The following information can be programmed:driver position,
engine type, passenger compartment ventilation filter, passenger compartment temperature and blower fan speed.
Then continue with: KKA2
KKA2 Programming driver position (LHD or RHD)
NOTE!  In order for a new ECC control module to operate the control module must be programmed for driver position (LHD or RHD). A control
module that has not been programmed will not operate at all and the green indicator LEDs in the REC and AC buttons will flash.
After programming in the driver position the green LED in the AC button will flash and continue to do so until the automatic damper motor adjustment
phase is completed.
-
Ignition on.
-
Use the Programming function to read out and program the ECC control module. Programmable data is: left-hand drive or right-hand drive car.
< PREV PAGE
NEXT PAGE >