< PREV PAGE
NEXT PAGE >
V70R AWD L5-2.3L Turbo VIN 52 B5234T6 (1998)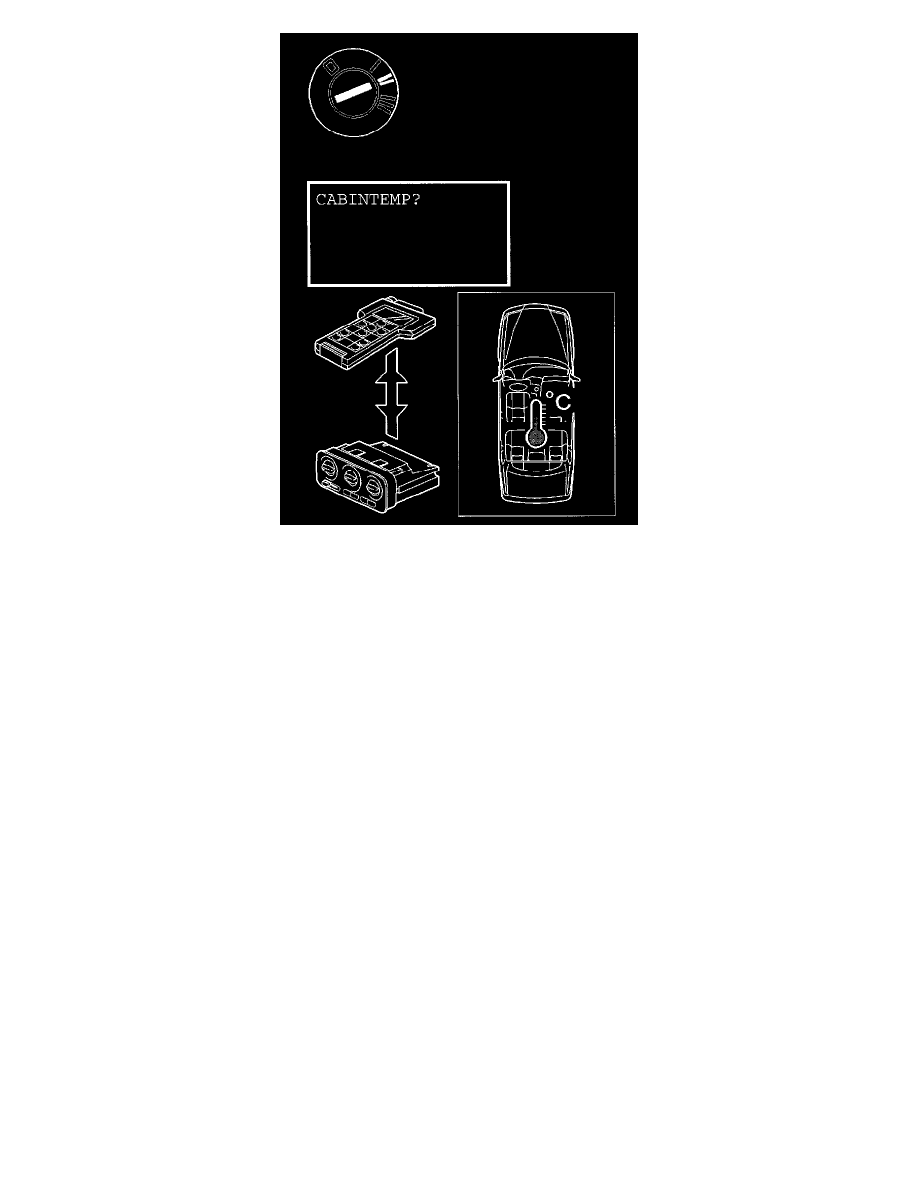 NOTE!  The relation between the temperature in the passenger compartment and the temperature setting on the selector knob can be reprogrammed. The
temperature in the car can be increased or reduced by a maximum of 2 °C (3.6 °F) from the normal setting. This allows some account to be taken of the
driver's wishes regarding the temperature settings in the car.
-
Ignition on.
-
Use the Programming function to read off and program the ECC control module. Programmable temperature is: between ± 2 °C ( ± 3.6°) in 0.5 °
C (0.9 °F) steps.
Read off the passenger compartment temperature programming. Make a note of the reading. Program as necessary.
Any further programming to do?
Yes: Go to KKA6
No: Operation done
KKA6 Programming the blower fan speed
< PREV PAGE
NEXT PAGE >