< PREV PAGE
NEXT PAGE >
V70R AWD L5-2.3L Turbo VIN 52 B5234T6 (1998)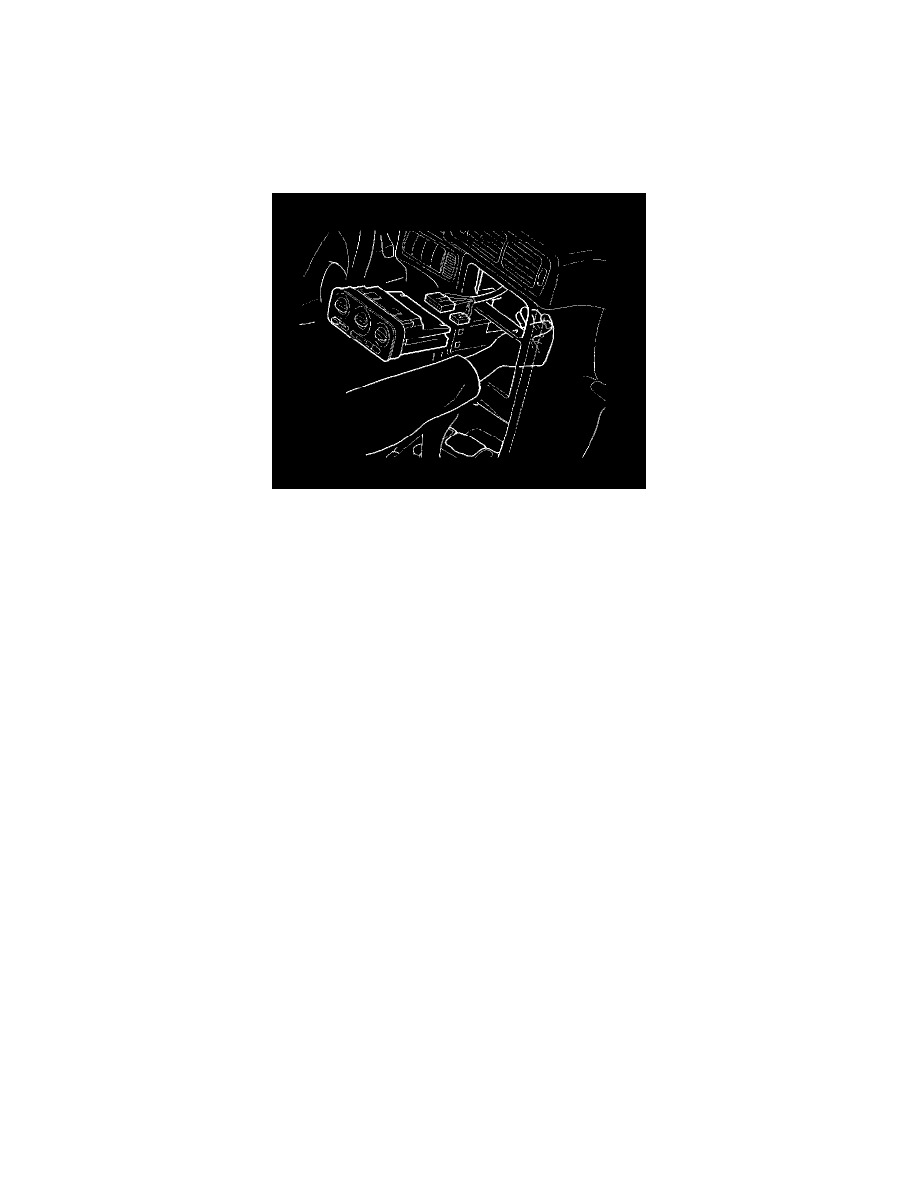 Control Module HVAC: Service and Repair
ECC control module replacement
TTTA1 Preparations
NOTE!  Before replacing a control module the programmed data must be read off first. The information will then be downloaded into the new control
module after it has been installed.
TTTA2 Removing the ECC control module
-
Ignition off.
-
Remove radio if installed.
-
Insert hand through radio compartment opening and remove the ECC control module by pressing it out from behind.
-
Disconnect both of the ECC control module connectors.
TTTA3 Check
-
Check that control module connectors are OK.
TTTA4 Installing the ECC control module
-
In reverse order.
TTTA5 Supplementary operations
-
Program in the information that was read off the old control module.
-
After programming it is necessary to carry out self adjustment of the system motors.
-
Check no diagnostic trouble code (DTC) was stored during repairs.
< PREV PAGE
NEXT PAGE >