< PREV PAGE
NEXT PAGE >
V70R AWD L5-2.3L Turbo VIN 52 B5234T6 (1998)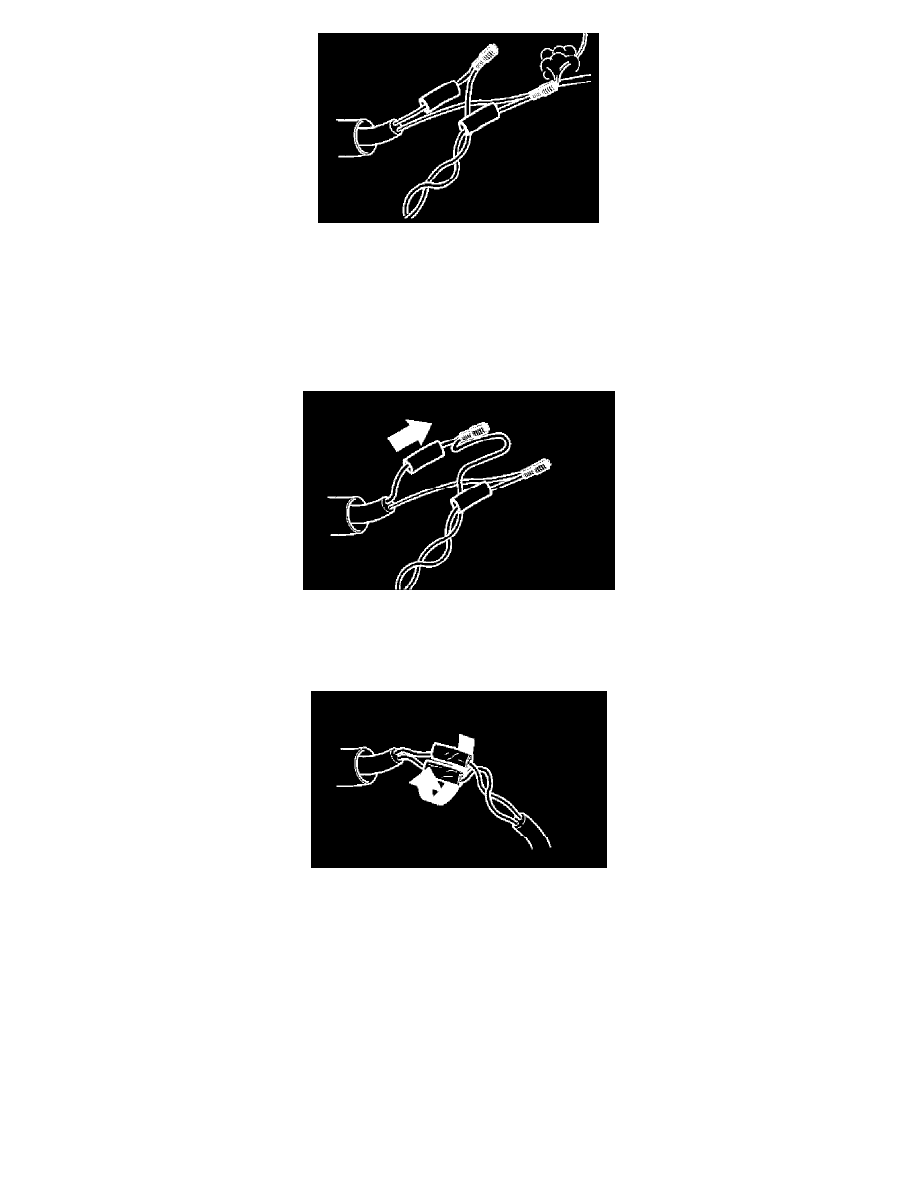 When the cable ends are together solder the tops of the conductor units outside the crimping sleeve. This work may only be performed by a
professional, accustomed to soldering electric components. 
Set up an extractor by the soldering site. 
Take care of adjacent cables. If necessary set up a heat shield. 
Heat the crimping sleeve/conducting unit ends with the soldering iron. Heat thoroughly. Apply solder so that some runs into the crimping sleeve
covering the conducting units.
Install a section of heat-shrink tubing onto the cable splice 
Fold both cable splices as illustrated (arrow). 
Carefully pull the heat-shrink tubing over the soldered cable splices.
Heat the heat-shrink tubing
The heat-shrink tubing is intended to provide good electrical insulation.
Hold a putty knife behind the heat-shrink tubing and heat at close range using a hot air gun. Heat the heat-shrink tubing quickly to avoid heating up the
area around the site.
It is important to fully shrink the heat-shrink tubing around the crimping sleeve. The ends should be sealed.
If necessary set up a heat deflector.
Twist cables as much as possible before pulling the large heat-shrink tubing over the heated and heat-shrink covered cable splices.
< PREV PAGE
NEXT PAGE >