< PREV PAGE
NEXT PAGE >
V70R AWD L5-2.3L Turbo VIN 52 B5234T6 (1998)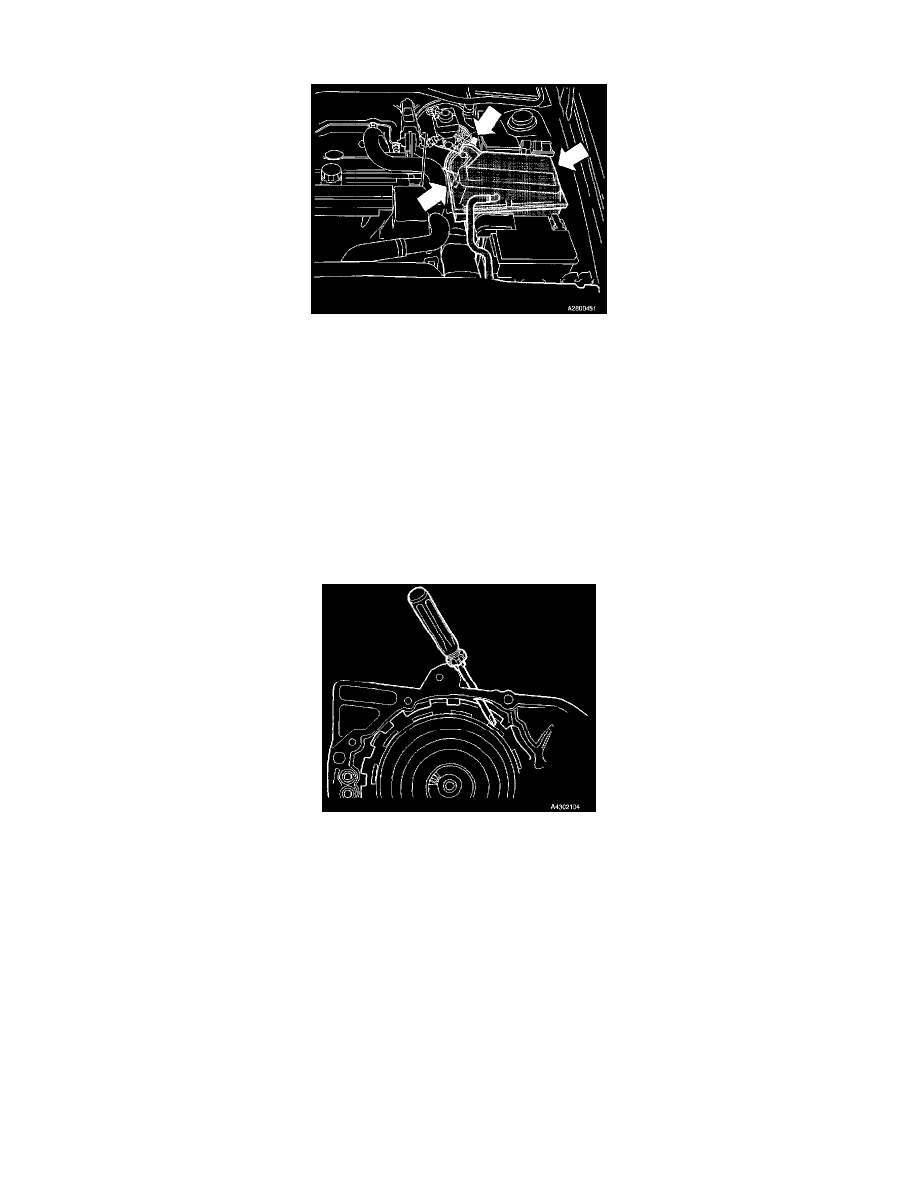 -
air cleaner housing assembly with fresh air duct, - cover the fresh air inlet hose with a clean rag. In the following step eye protection must be worn
Blow with compressed air in the area around where the cover is going to be split from the transmission case. This is to prevent debris from falling into
the case.
Turbos only:
Remove the turbocharge control valve (TC) from the air cleaner housing.
Securing clutch drum before removing rear cover
AB B3
Note!
In this step the picture shows the drum without the transmission rear cover. This is to better illustrate how to insert the screw driver to lock the drum
and prevent it from walk out when the rear cover is removed as per AB B13 later in this method.
Remove the vehicle speed sensor (VSS).
Insert a screwdriver 125 mm (6") with a shank approx. 3 mm (0.118") in the hole for the speed sensor and wedge the clutch drum as per illustration.
Note!
Do not use the hammer to wedge the screwdriver in between the case and the drum. Push only by hand on the screwdriver.
AB B4
Removing throttle bobbin
Cars with turbo charger:
< PREV PAGE
NEXT PAGE >