< PREV PAGE
NEXT PAGE >
V70R AWD L5-2.3L Turbo VIN 52 B5234T6 (1998)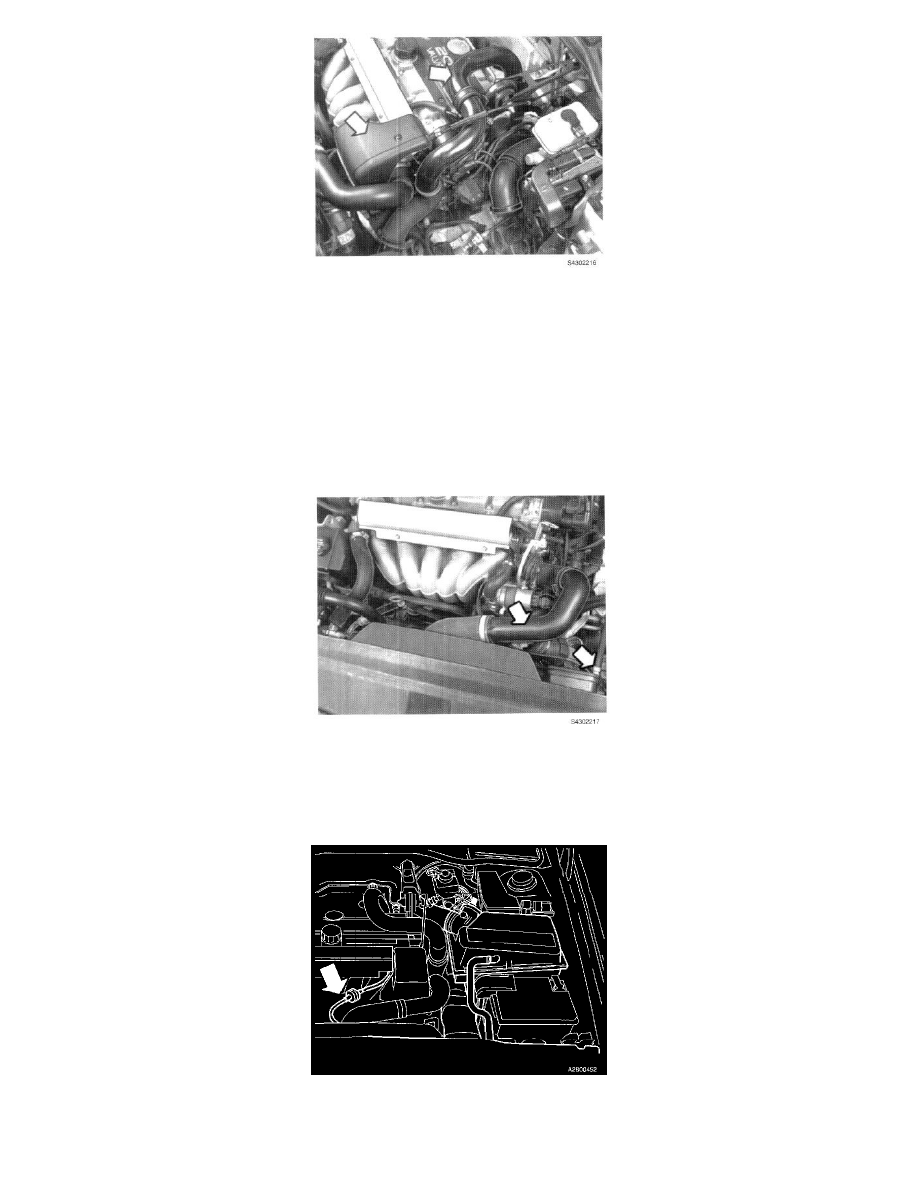 Remove the cover over the throttle bobbin (arrow).
Disconnect the throttle cable from the bobbin and the bracket.
Remove the air charge pipe between the turbo charger and the intercooler (arrow).
Removing air charge and oil cooler line
AB B5
Turbos only
Remove:
-
upper air charge pipe/hose from the throttle body,
-
upper transmission oil cooler line on the radiator.
Cars with EGR
AB B6
Remove the hoses from the controller on the fan shroud bracket.
Removing ground strap
AB B7
< PREV PAGE
NEXT PAGE >