< PREV PAGE
NEXT PAGE >
V70R AWD L5-2.3L Turbo VIN 52 B5234T6 (1998)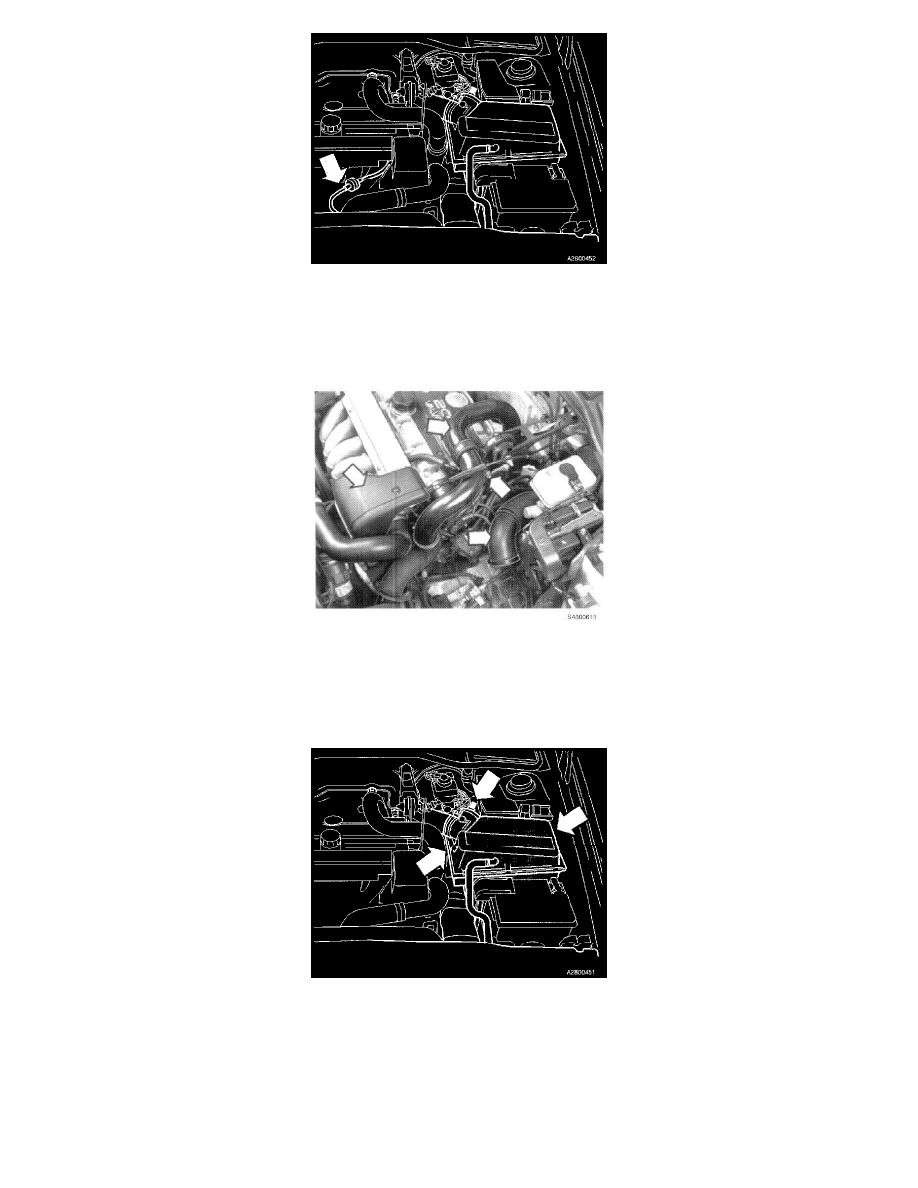 Install the hose(s) from the controller on the fan shroud bracket.
Installing air charge pipe (turbos only)
AB B27
Install:
-
the cover over the throttle bobbin (arrow),
-
air charge pipe between the turbocharger and the intercooler (arrow).
Installing air cleaner house assembly
AB B28
Vehicle speed sensor (VSS) torque screw 10 mm (6 lbs). Remove rag from inlet hose.
Install air cleaner house assembly with fresh air duct.
Install air mass sensor connector.
Turbos only:
Install the turbo charger valve (TC) to the air cleaner housing (only turbocharged engines).
< PREV PAGE
NEXT PAGE >