< PREV PAGE
NEXT PAGE >
V70R AWD L5-2.3L Turbo VIN 52 B5234T6 (1998)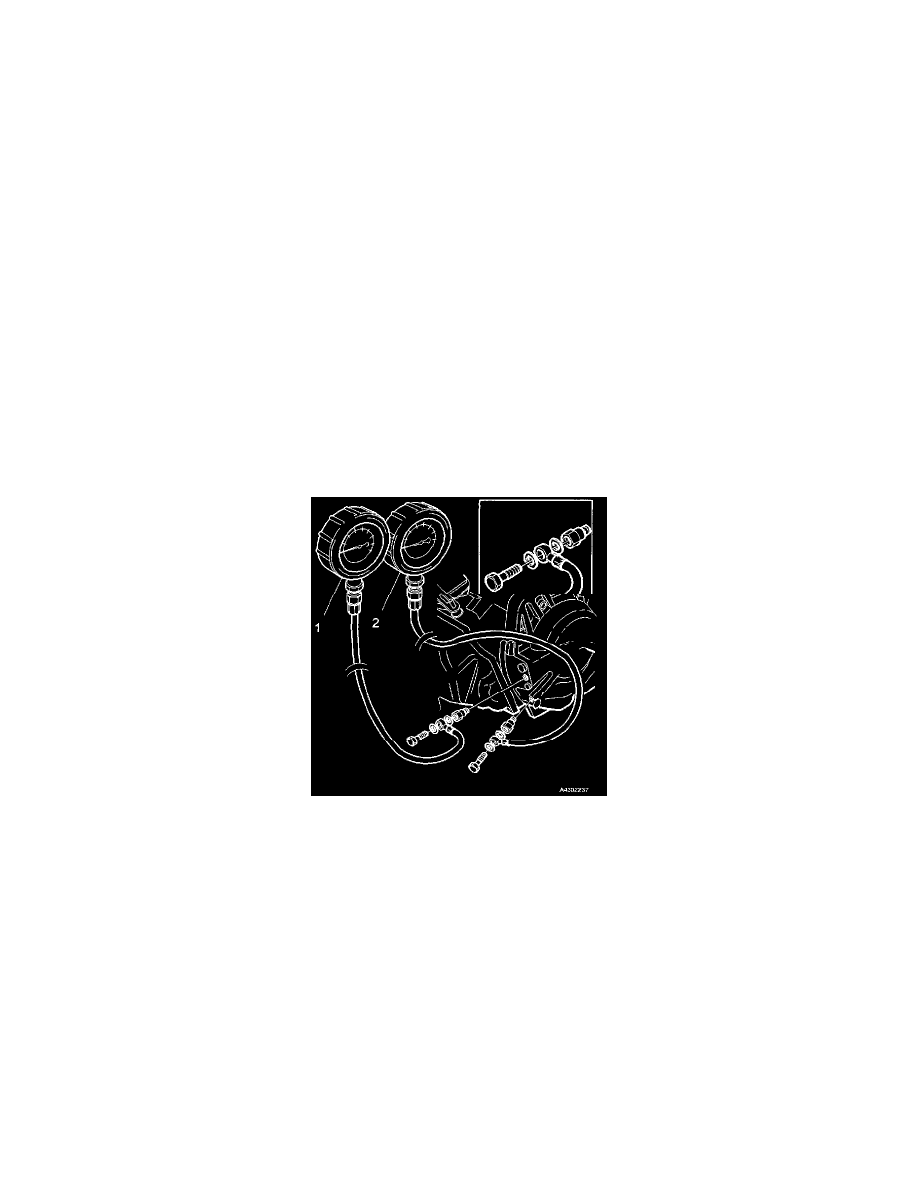 Note!
Make sure the hoses for the TC valve are not pinched while the air cleaner housing is mounted in the bracket.
Filling up transmission
AB B29
The transmission must be filled with DEXTRON III/MERCON transmission fluid, 3,5 liters (3.7 qt). Changing oil, Section 4(43), Automatic gearbox
AW50-42, 850 1992-.
Test drive and check function of the transmission and that no leakage is present after test drive.
Note!
It may be required to add/remove transmission fluid when the fluid has been warmed up after the test drive. Do not overfill the transmission.
AB C. Measuring Fluid Pressure
Special tools: 951 2782, 999 2531, 999 5074, 999 5114
Note!
Before calling Volvo Tech Hot Line: 1-800-500-5570, all fault tracing must have been performed, check sheet filled out and pressure readings taken.
Measuring fluid pressure
Measuring fluid pressure C1 and C2
AB C1
Warning!
The pressure must be checked with the engine idling only. Increasing RPM will damage the pressure gauge.
Remove the plug (Torx 55) and install special tool 951 2782 and 999 2531 (1) as per illustration.
Remove the plug and install special tool 999 5074 and 999 5114 (2) as per illustration.
Start the engine and move the gear selector into position N.
Measuring C1
AB C2
Apply the brake pedal.
Move the gear selector into position D.
< PREV PAGE
NEXT PAGE >