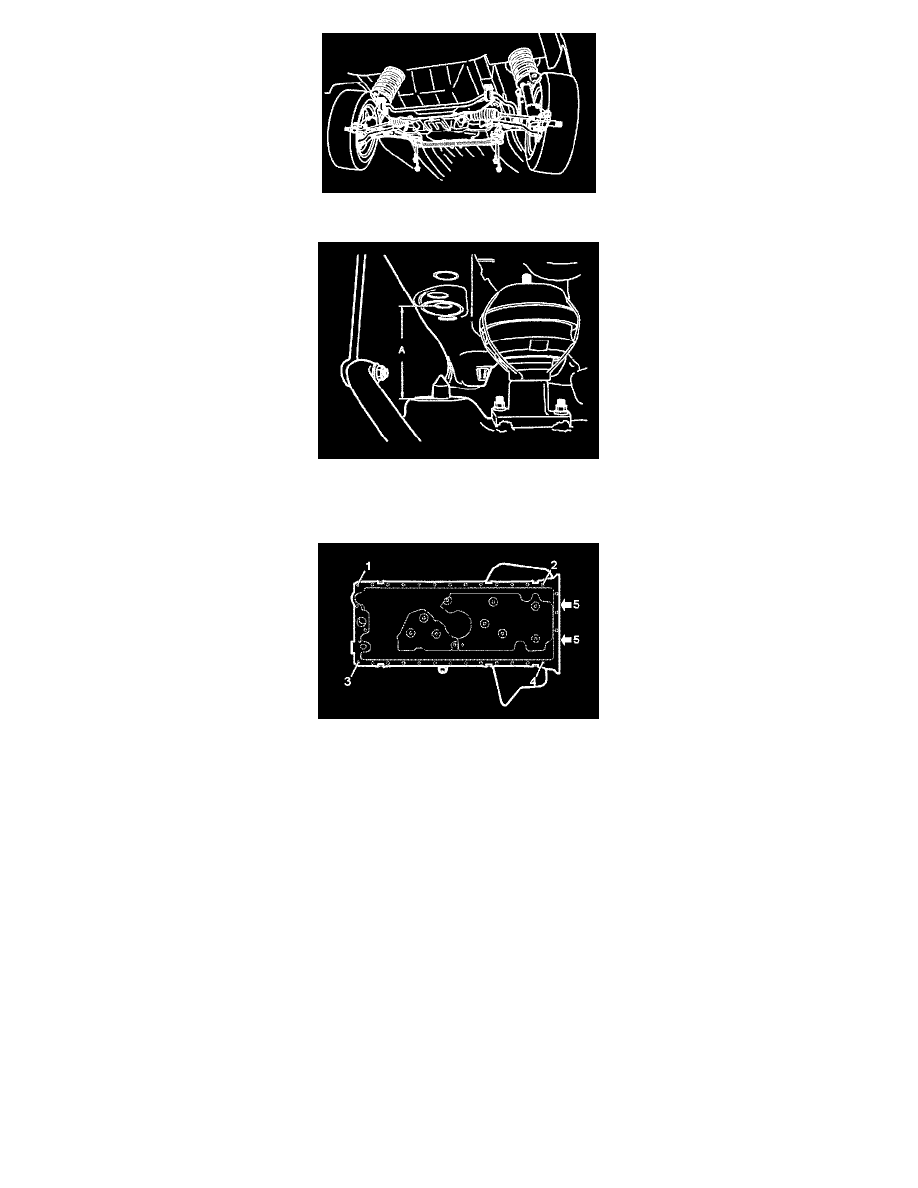 Remove the screws for the rear mounting for the rear control arms.
Lower the front suspension 12 cm using the mobile jack.
Caution! Do not stretch the power steering hoses.
Removing the oil sump 
Slacken off all the screws holding the oil sump. 
Remove all screw except for four. It is recommended that the four screws in the corners of the sump are left in place.
Carefully tap the sump with a rubber mallet until the joint and its liquid gasket releases. 
Remove the four remaining screws. 
Remove the sump.
Cleaning
Clean the gasket surface on the oil sump and cylinder block. Use a razor blade or a gasket scraper and gasket solvent P/N 1161 440. 
Warning! Use a fume hood or extractor when using gasket solvent.