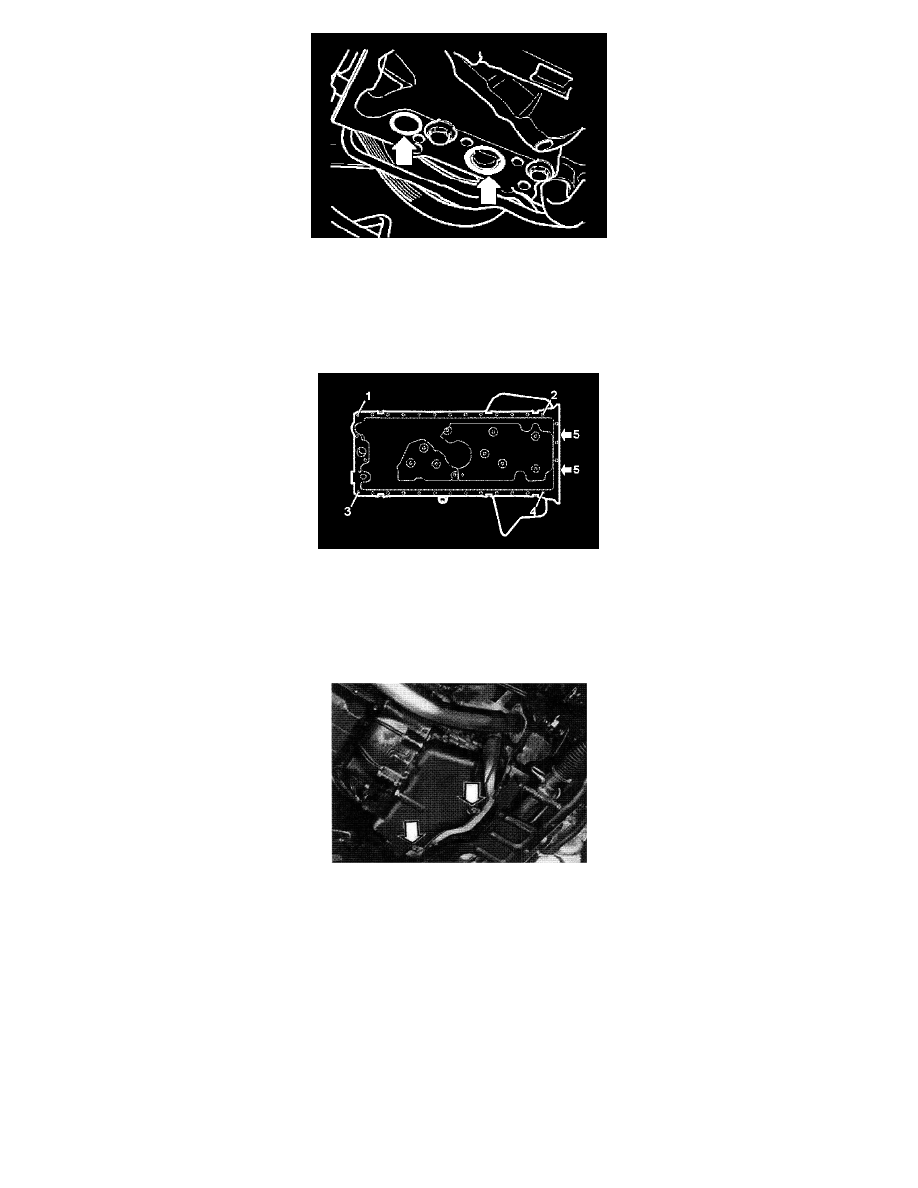 Installing the oil sump 
Apply liquid gasket 1161 059-9 to the oil pan. Use roller 951 1205.
Install
-
new 0-rings
-
the oil sump. Secure the oil sump loosely using a few screws
-
the remaining screws loosely.
Press the oil sump against the transmission.
Tighten the screws (1), (2), (3) and (4). Tighten to 3 Nm.
Tighten the screws (5). First tighten to 25 Nm.
Then tighten to 48 Nm.
Tighten all screws in the oil sump joint. Tighten to 17 Nm.
Start at the transmission and continue forwards in pairs.
Installing the pre-heating pipe 
Install the pre-heating pipe under the engine.
Tighten to 24 Nm.