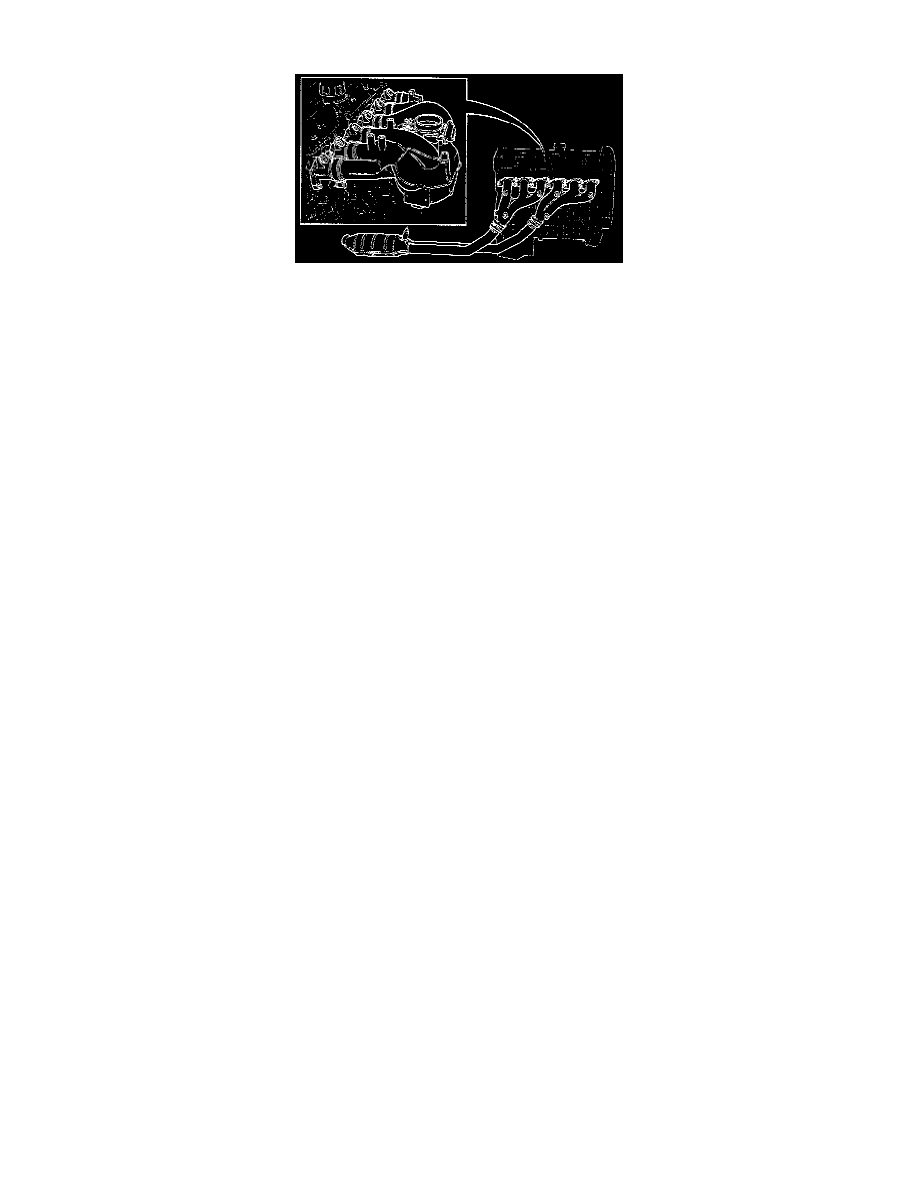 Intake Manifold: Description and Operation
The intake manifold features a large. spherical plenum chamber with matched intake pipes. Creating controlled turbulence, this configuration equalizes
the gas flow and volumetric efficiency in each combustion chamber. The manifold is supported on rubber mountings, contributing to the low resonant
noise level.
Matched in length and diameter the twin exhaust manifolds combine with the two, twin-walled exhaust pipes (which are welded together at the catalytic
converter) to produce optimum gas flow and a balanced back-pressure in the system. The catalytic converter reaches working temperature (300 900 °
C,/575-1900° F) quickly. thanks to the efficient shielding provided by the exhaust pipes against the outside air flow.
Matching of the intake and exhaust systems contributes to silent and efficient gas flow through the engine.