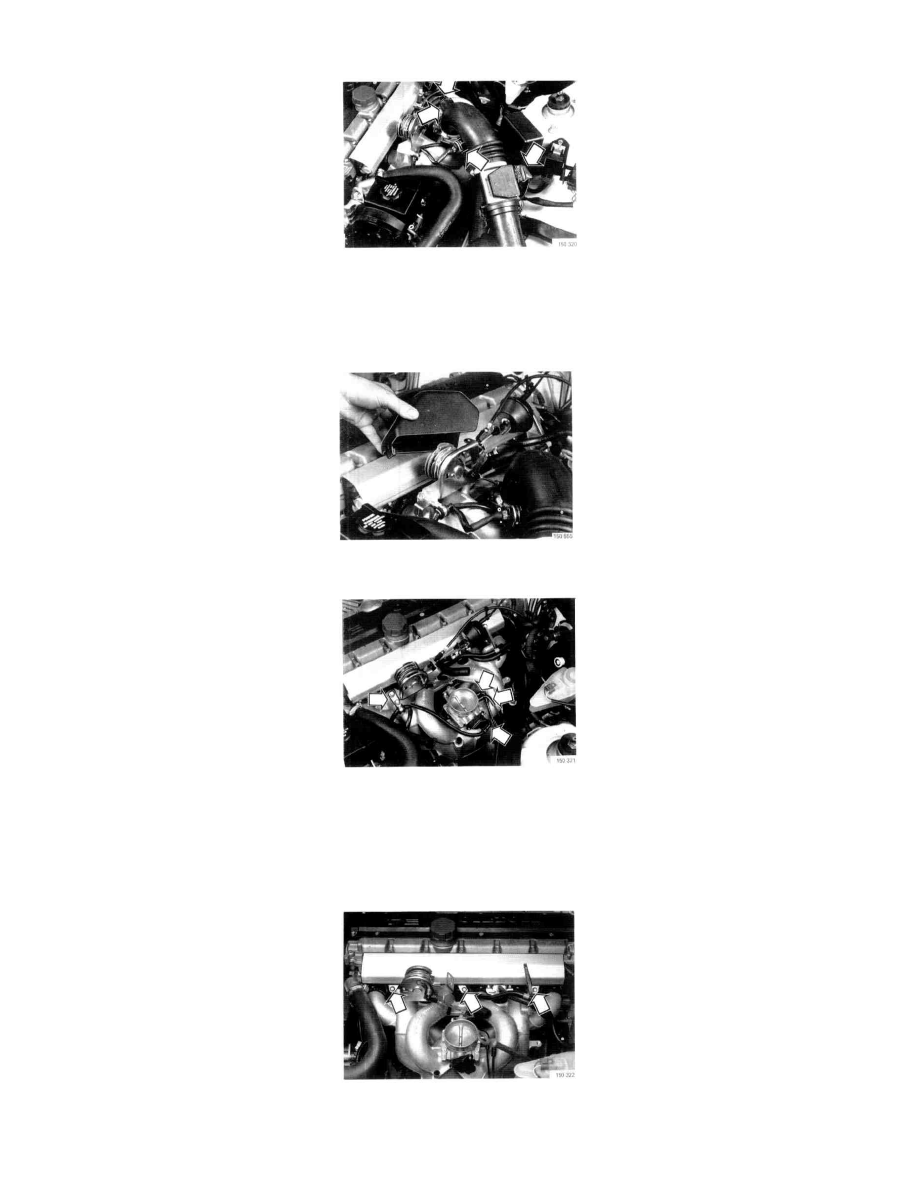 Intake Manifold: Service and Repair
1. Remove air mass meter and intake hose
-
Disconnect battery ground lead. 
-
Undo connector at air mass meter. 
-
Disconnect idling valve lead and air hose. 
-
Remove flame trap holder (bayonet fitting) Remove intake hose.
2. Remove throttle pulley cover
3. Disconnect/remove:
-
throttle switch lead
-
throttle cable
-
cruise control vacuum servo
-
cable bracket at throttle pulley
-
vacuum hoses (two) at throttle housing
4. Remove fuel distribution manifold and injectors
-
Remove injector cover plate.