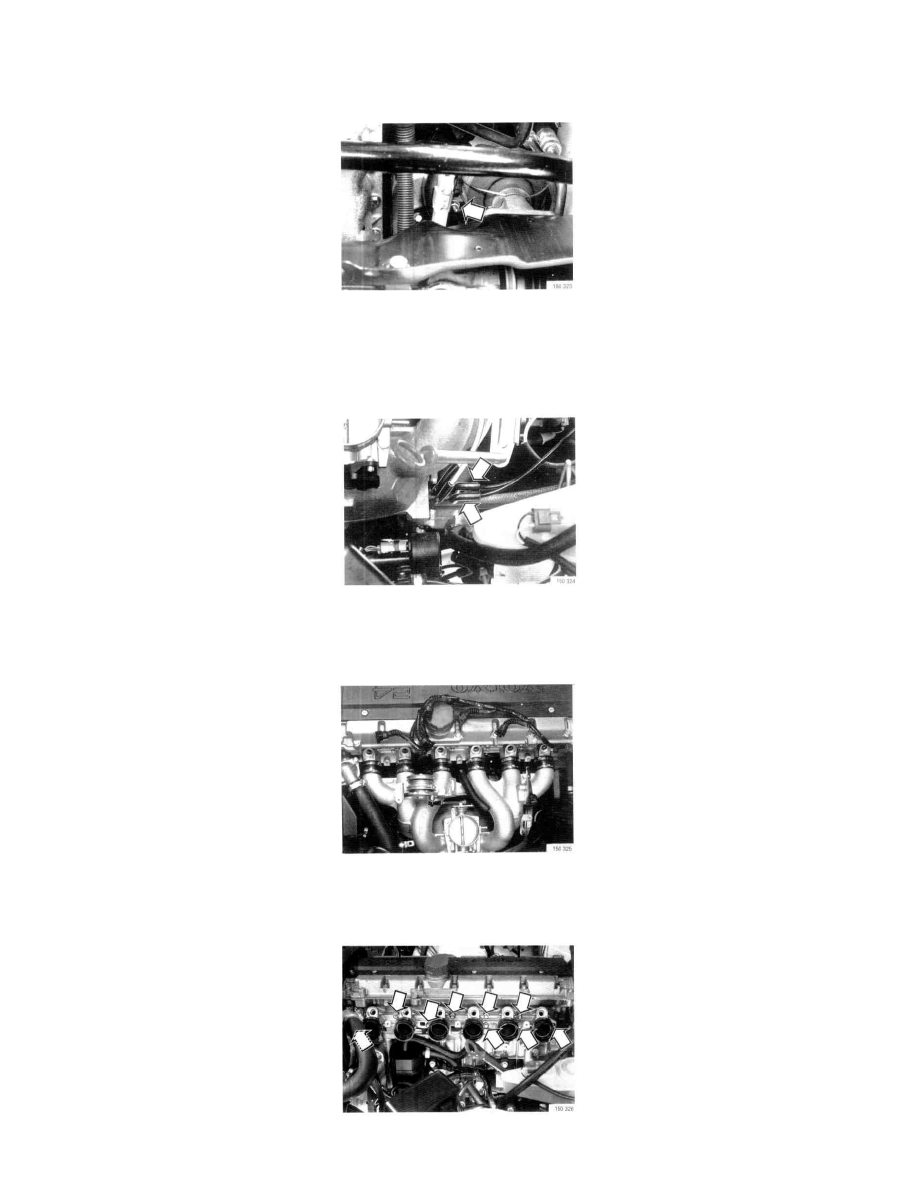 -
Undo distribution manifold retaining bolts (three).
-
Undo injector connectors.
-
Disconnect pressure regulator vacuum hose and fuel line bracket.
-
Carefully lift out injector/ distribution manifold assembly.
5. Remove:
-
air preheater inlet hose 
-
left and right-hand power stage connectors on bottom of manifold
Undo manifold bottom mounting.
6. Disconnect:
-
vacuum hoses (two) under manifold
-
brake servo vacuum hose
7. Separate intake manifold
-
Cut away clamps securing rubber sleeves between manifold sections (clamps are not reusable).
-
Withdraw and lift out manifold (outer section).