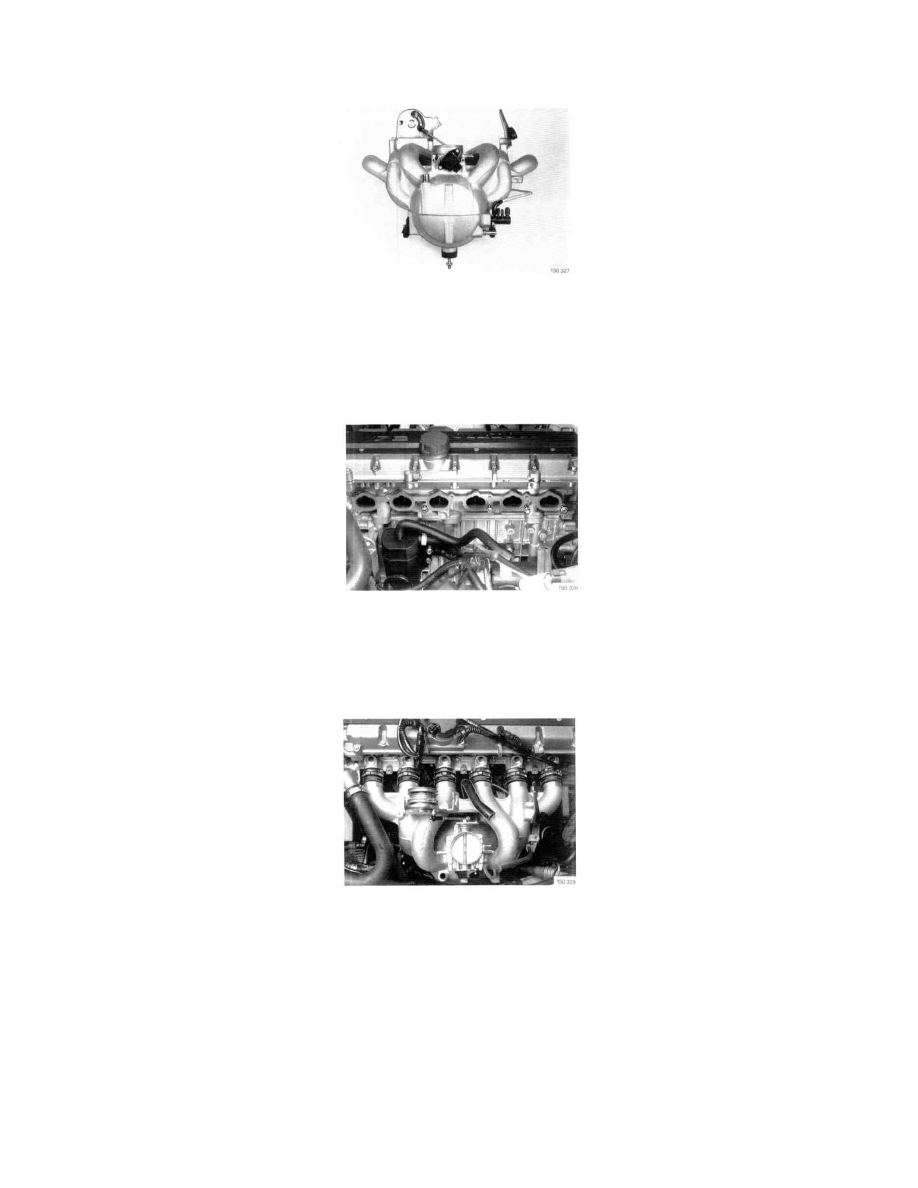 8. Remove inner section of manifold
-
Remove upper bolts and slacken lower bolts.
9. Transfer to new manifold:
-
connection nipples
-
throttle housing
-
throttle pulley
-
throttle bracket
-
connector
10. Reinstall inner section of manifold
-
Install rubber sleeves on inner section and lubricate free ends with Vaseline.
-
Use new gasket.
-
Tighten bolts from center outwards.
Tighten to: 20 Nm (15 ft. lbs.) 
11. Reinstall outer section of manifold
-
Pass wiring between second and third branches.
-
Place manifold in position against lower mounting.
Place crankcase ventilation hoses (two) in position.
-
Insert manifold branches in rubber sleeves.
Fit and secure with new Oetiker clamps.
-
Reconnect vacuum hoses and brake servo hose.
Tighten manifold lower mounting.
-
Reconnect power stage connectors and air preheater hose.