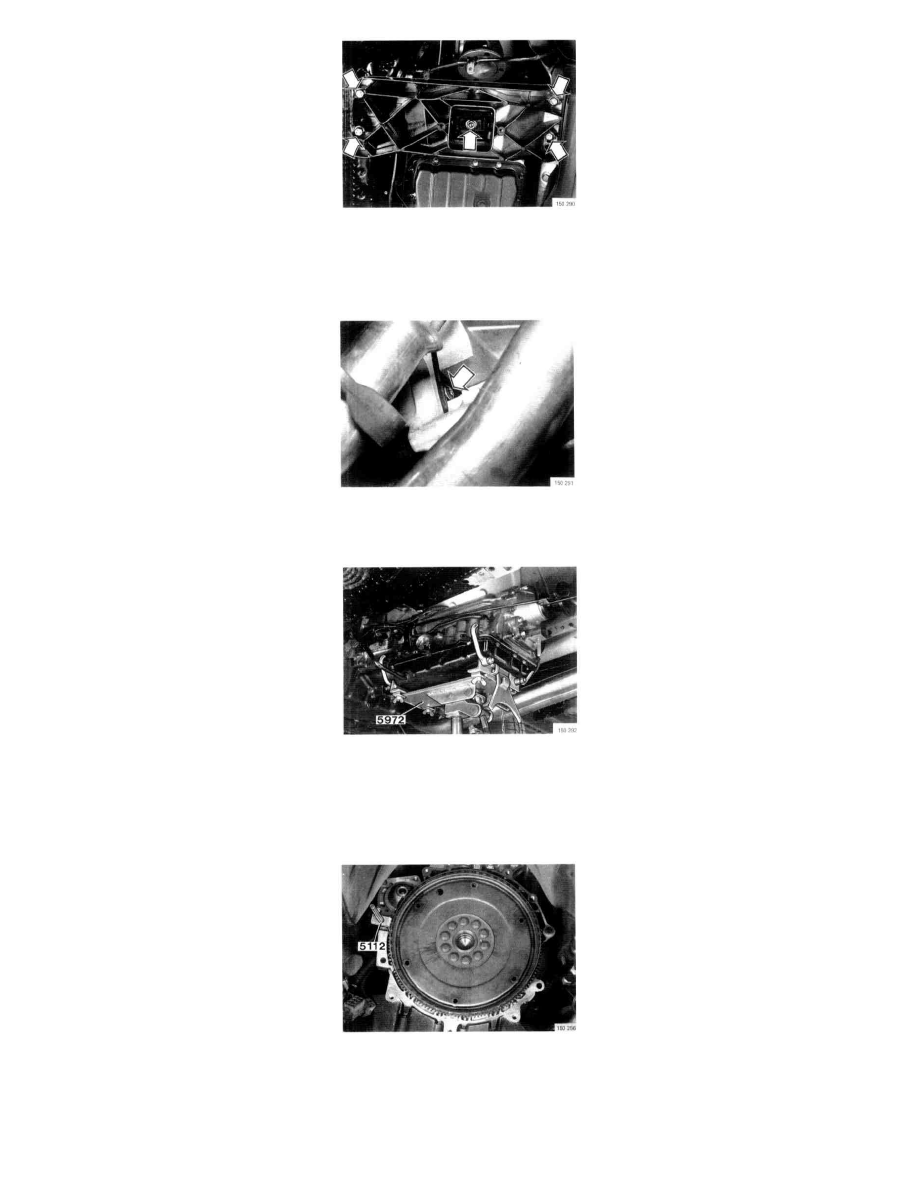 8. Remove transmission support member
-
Disconnect member from transmission bump stop and side members.
-
Lower engine and transmission.
-
Lower using lifting beam tool No. 999 5006, or equivalent, taking care to ensure that hoses and wiring do not catch in bulkhead.
9. Remove:
-
six bolts securing torque converter to carrier plate
10. Remove transmission
-
Use fixture 5972 under unit.
-
Remove transmission housing bolts.
-
Tilt transmission slightly backwards while lowering to prevent torque converter from sliding off shaft.
-
Working through inspection opening, carefully pry torque converter loose from carrier plate.
11. Remove carrier plate 
-
Use gear sector tool No. 999 5112, or equivalent. 
-
Remove carrier plate.