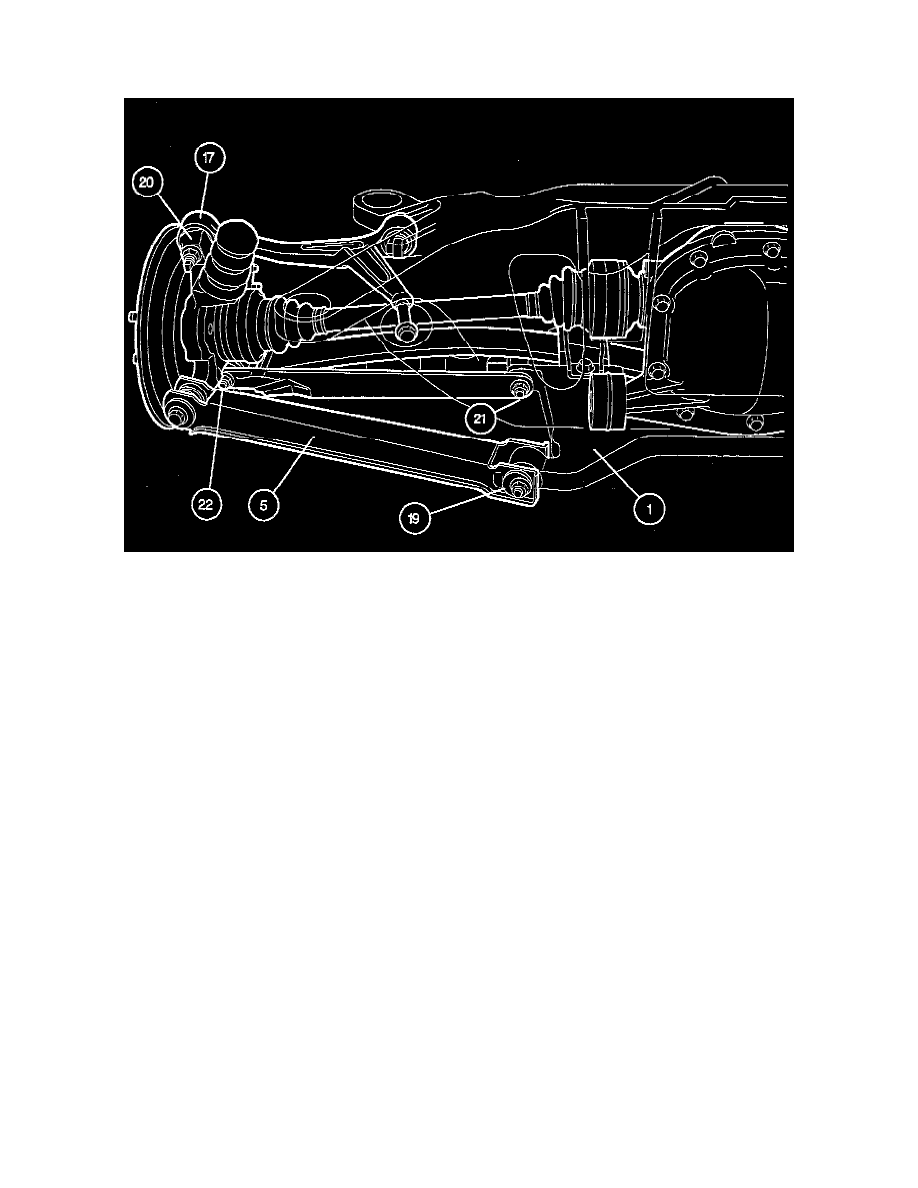 Alignment: Description and Operation
Rear Suspension
Rear Axle Beam, Main View
Since the rear axle beam is an aluminum casting it can be manufactured to closer tolerances. The component is rigid and resistant to deformation. As a
result there is no longer any need for adjustment of camber or caster angles. The toe-in angle can be adjusted with eccentric joints (19) on the track
rod (5) mountings on the axle beam (1). Adjustment of the toe-in variation is by inserting shims between the upper link (17) and the wheel bearing
housing (20). This affects the angle of the track rod and, as a result, the amount by which the toe-in varies under suspension movements. Although this
may affect the caster angle to some extent, this is not of practical significance. When assembling the rear axle, it is important that the links, support
arms, track rods etc. are correctly positioned so that the rubber bushings are correctly pretensioned. The bolts (21) (22) which secure the lower link
rubber bushings to the axle beam (1) and wheel bearing housing (20) are serrated to retain the bushings' inner sleeves in the correct position. This
means that the sleeves are locked as soon as the serrations on the bolts are engaged in the sleeves. Thereafter it is impossible to adjust the angle of the
link without dismantling the joints.