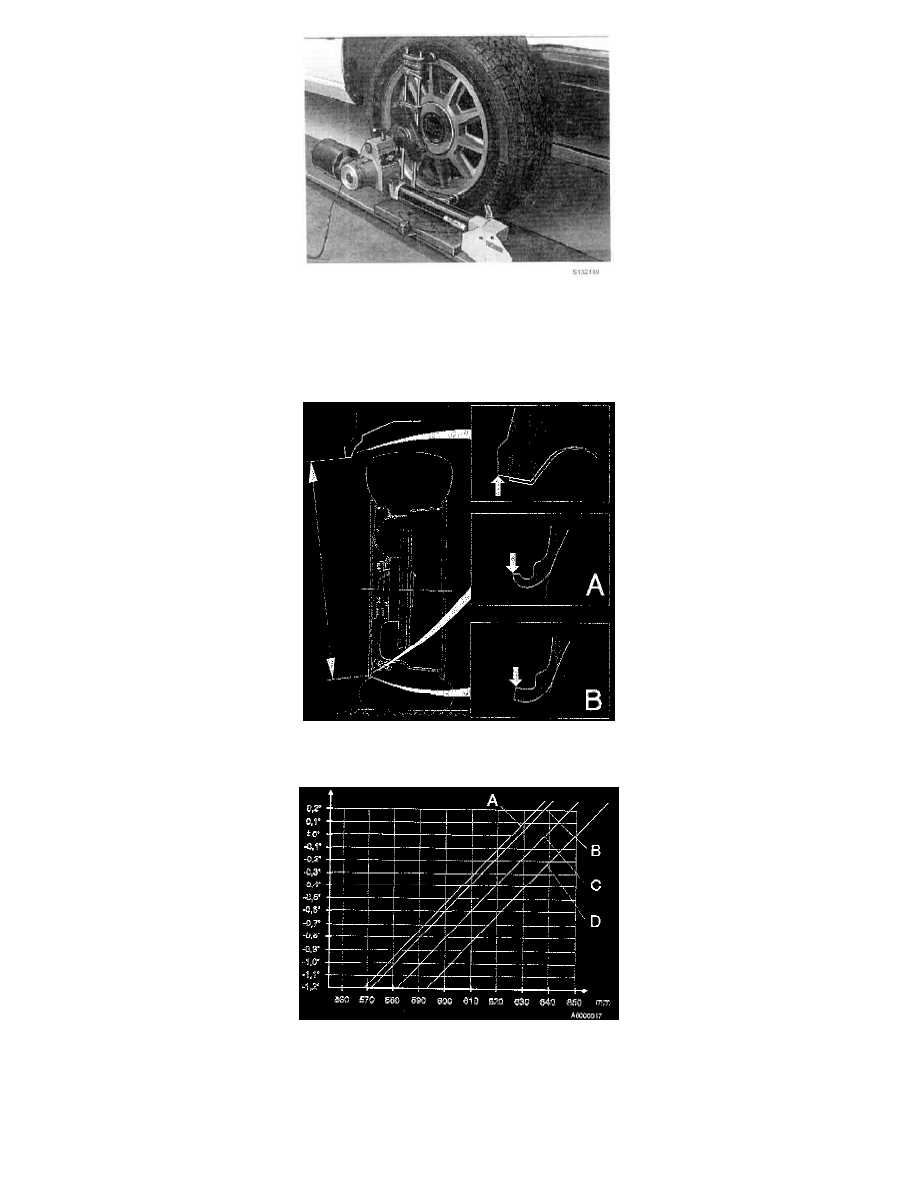 6. Set up test equipment.
-
Set up and calibrate the test equipment according to the equipment manufacturers instructions.
Checking Camber Angle 960 1995 On
-
Check camber angle with test equipment in the usual way. 
-
Correct camber angle: To determine the correct camber angle the car height must be taken into account.
-
This is carried out as follows: Measure the fender edge measurement on both sides of the car (`'A" = steel rim, "B" = aluminium rim).
-
Reading off the chart.
-
Read off the chart.
-
With the help of the fender edge measurement and rim curve the camber angle degree required can be read off.
-
Rim curves according to the chart
A = 15" aluminum rim
B = 15" steel rim