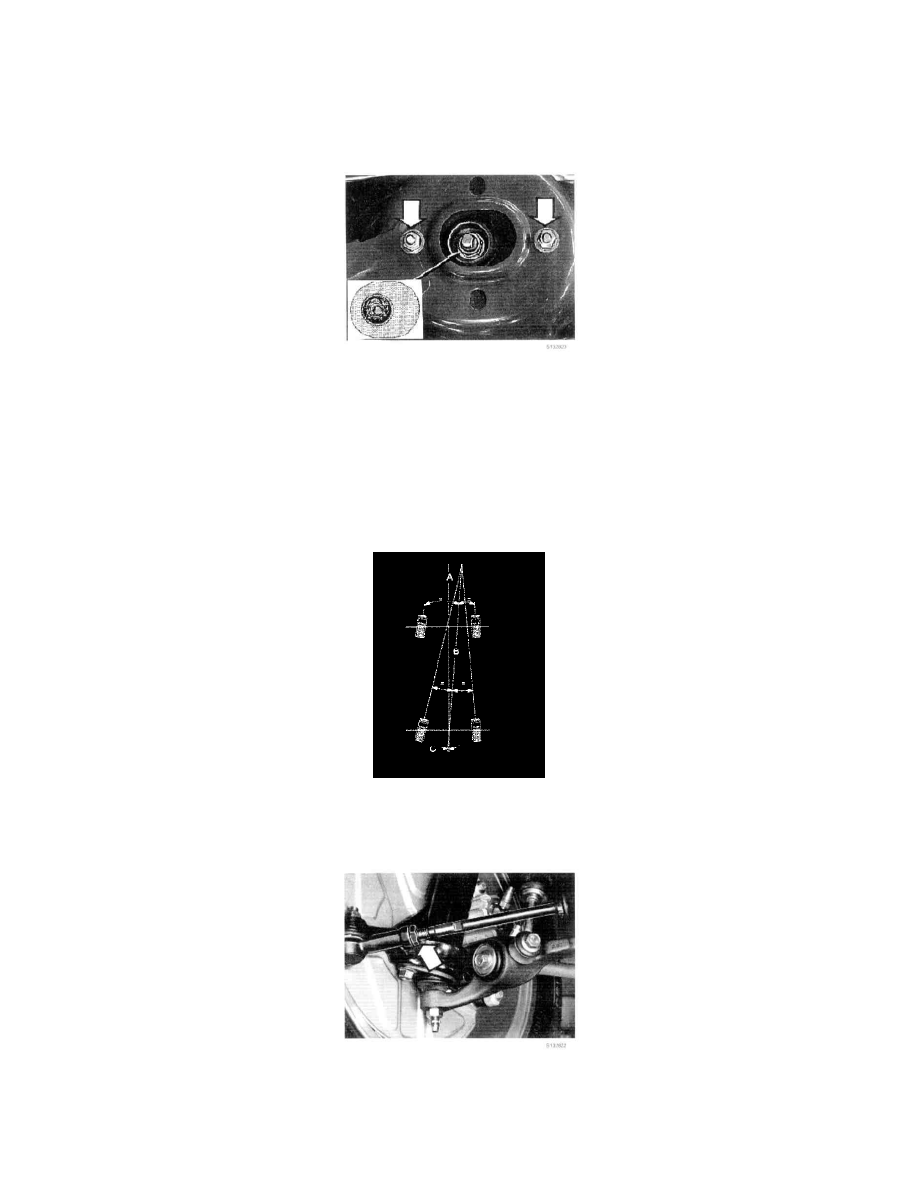 C = 16" aluminum rim
D = 17" aluminum rim
A tolerance of +0.5° is allowed.
NOTE:
The Caster Angle Cannot Be Adjusted From The 1995 Model Year Onwards. The Control Arm And The Control Arm Strut Have Been
Replaced By A Cast Control Arm.   
-
If the value is +3°, it means that the bearing is the wrong way round. Remove the lock nuts and turn the bearing. After adjusting caster angle adjust
toe-in to within specified values.
Toe-in Adjustments 
Checking Toe-in On Cars With Multilink Suspension
-
Check that the instruments are adjusted in relation to each other on the front and rear axles. It is important to be able to adjust front wheel toe-in in
relation to the car's thrust line. Thrust line is the line created when the rear wheels toe-in angles are equally divided as shown in the illustration.
NOTE:
The difference between the wheel symmetry line and the thrust line is called the thrust angle. The maximum allowed variation from the symmetry
line according to Multilink specifications: 8'(0.25°).
-
Adjustment is by the tie rods after loosening the locknuts. Shorter struts give greater angles and vice versa. Correct value: Nominal: 18' ± 8'