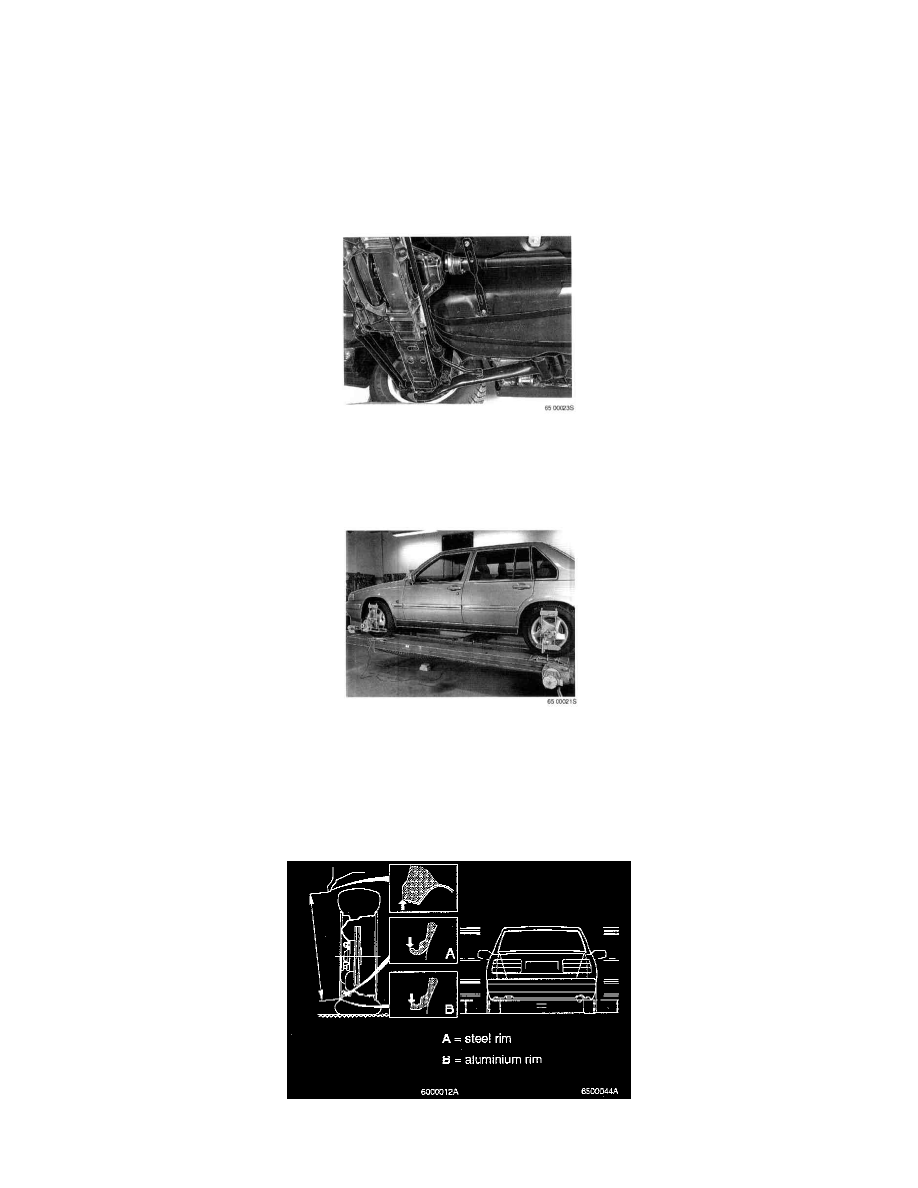 Alignment: Service and Repair
Rear
INSPECTION, REAR WHEEL ALIGNMENT
Special tools
-
999 5577 Compression Tool
NOTE:  Check pressure on all tires. 
1. Raise the rear end. 
2. Check for free play in:
-
Wheel bearing. 
-
Support arm bushings. 
-
Link bushings.
3. Set up the measuring equipment.
-
Set up and calibrate according to the equipment used.
-
The car should be standing on a level surface with the wheels on free rotating plates.
4. Checking camber.
-
The camber angles cannot be individually adjusted.
-
Only minor symmetrical faults can be corrected.
-
If the camber angles are excessive in some other way the upper or lower link is damaged and must be replaced.
5. Fender edge measurement.
-
If the camber angle is being checked the roll angle of the car must not exceed 4'.