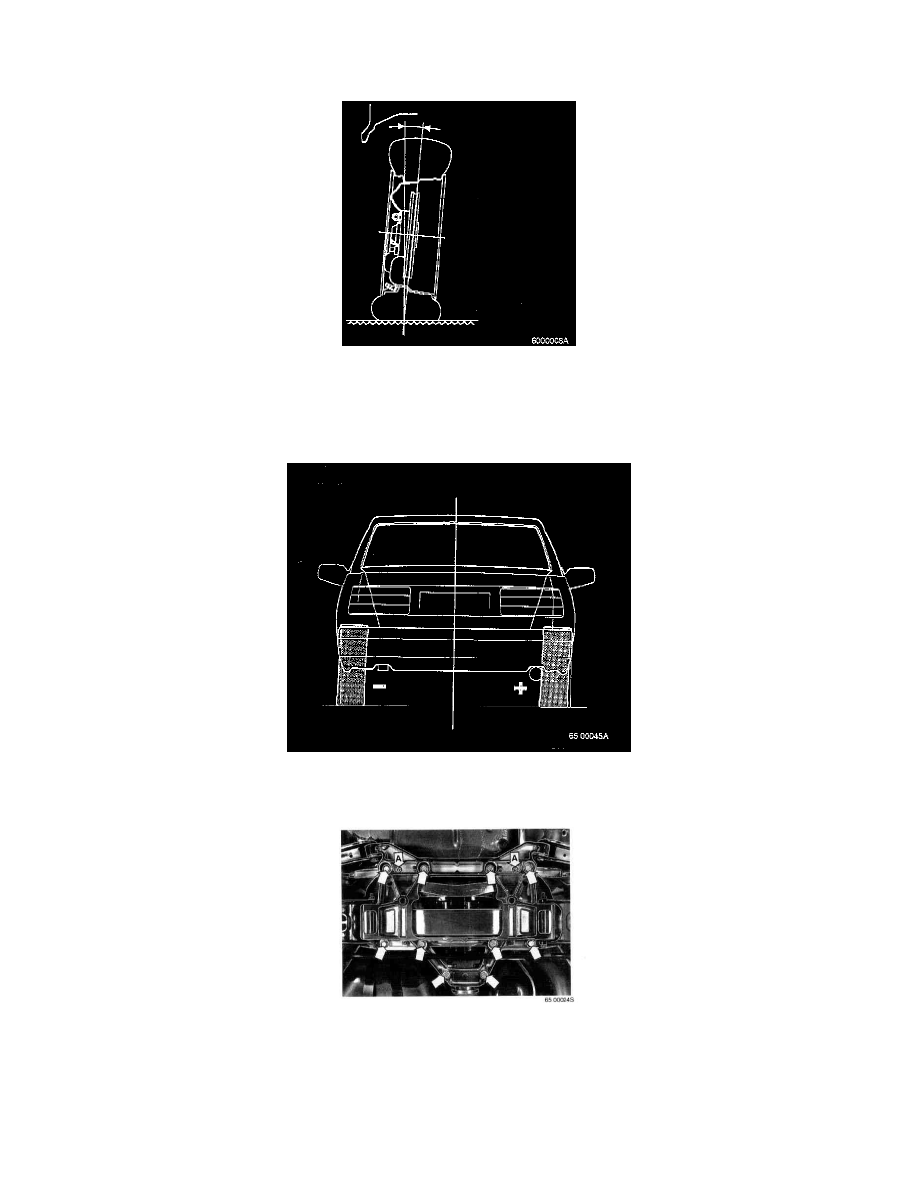 -
Which is the equivalent to a difference between the sills or fender edges on the left and right sides of the car of max. 2 mm.
-
If the angle exceeds 4', adjust using a jack and/or compensating load.
-
The fender edge measurement is taken from the fender to the lower section of the wheel rim (to the rim bead).
6. Check the camber angle in relation to the existing fender edge measurement.
-
Nominal camber angle is 0.7° ± 0.4°.
-
The variation between left and right sides must not exceed 0.5°.
-
The camber angle in relation to the fender edge measurement obtained.
-
Tolerance between the measured camber angle and value obtained is ± 0.4° .
7. Adjustment of the camber (symmetry fault).
-
Example: The left wheel shows a deviation of -10' in excess of the tolerances and for the right wheel a deviation of +10'.
8. Tap out the guide pins to the upper and lower rear axle beam.
NOTE:  Press the parking brake cables to one side so they are not damaged by the pins.
9. Remove the screws retaining the lower beam
a. Move the lower beam sideways as far as the free play in the screw holes will permit.
-
Moving the beam approx. 1 mm to the right gives a camber change of 15'.